Image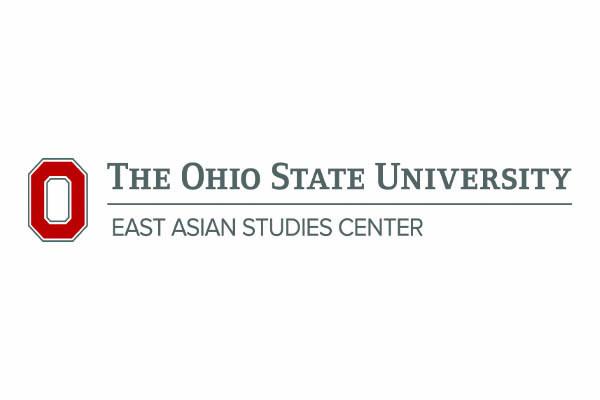 September 28, 2019
9:00AM - 12:00PM
Location
Hagerty Hall (1775 College Rd)
Date Range
Add to Calendar
2019-09-28 09:00:00
2019-09-28 12:00:00
EASC Teacher Training: Global Fellowship Program 2019: Nuclear Pollution
Regisistration deadline: August 23, 2019Registration Link The Area Studies Centers from The Ohio State University's Office of International Affairs invite all pre– and in-service K-12 teachers to apply for the 2019-2020 K-12 Global Fellowship Program, Global Pollution: Cross-Cultural Perspectives on Environmental Issues. This six-session program will engage K-12 teachers in a series of guided readings, lectures, and group discussions over the course of the 2019-2020 academic year. K-12 teachers will explore environmental issues in East Asia, Eastern Europe, the Middle East, and Latin America under the guidance of a regional expert. Participation will depend on the completion and acceptance of a program application and attendance at all sessions is required. Each participant will receive one Continuing Education Unit (CEU) and text resources for completing the program. Readings will be sent to accepted participants two weeks prior to each discussion date below: Enarson Classroom Building*, Room 160, 9:00-12:00PM on the following Saturdays:Mid-September, 2019: Pre-program orientation and networking session (exact date will be determined by participants)September 28, 2019: East Asian Studies Center presents "Impact of Radiation" a film screening of Day of the Western Sunrise with director comments (screening will take place in Hagerty Hall)November 16, 2019: Center for Slavic and East European Studies presents "The Long-Term Effects of Radiation on Wildlife in Chernobyl and Fukushima"February 8, 2020: Middle East Studies Center presents "Pollution and Environmental Rights in the Middle East" February 15, 2020: Center for Latin American Studies presents "Water Governance in Latin America and the Perils of Weak Environmental Institutions"March 7, 2020: Final session focused on pedagogy and incorporating aspects of the different regional presentations into K-12 curriculumThis program is free for all pre– and in-service K-12 teachers.Apply for the 2019-2020 Global Fellowship Program by Friday, August 23, 2019 at: https://osu.az1.qualtrics.com/jfe/form/SV_6S5WLMfT0yJWwgB
Hagerty Hall (1775 College Rd)
OSU ASC Drupal 8
ascwebservices@osu.edu
America/New_York
public
Date Range
Add to Calendar
2019-09-28 09:00:00
2019-09-28 12:00:00
EASC Teacher Training: Global Fellowship Program 2019: Nuclear Pollution
Regisistration deadline: August 23, 2019Registration Link The Area Studies Centers from The Ohio State University's Office of International Affairs invite all pre– and in-service K-12 teachers to apply for the 2019-2020 K-12 Global Fellowship Program, Global Pollution: Cross-Cultural Perspectives on Environmental Issues. This six-session program will engage K-12 teachers in a series of guided readings, lectures, and group discussions over the course of the 2019-2020 academic year. K-12 teachers will explore environmental issues in East Asia, Eastern Europe, the Middle East, and Latin America under the guidance of a regional expert. Participation will depend on the completion and acceptance of a program application and attendance at all sessions is required. Each participant will receive one Continuing Education Unit (CEU) and text resources for completing the program. Readings will be sent to accepted participants two weeks prior to each discussion date below: Enarson Classroom Building*, Room 160, 9:00-12:00PM on the following Saturdays:Mid-September, 2019: Pre-program orientation and networking session (exact date will be determined by participants)September 28, 2019: East Asian Studies Center presents "Impact of Radiation" a film screening of Day of the Western Sunrise with director comments (screening will take place in Hagerty Hall)November 16, 2019: Center for Slavic and East European Studies presents "The Long-Term Effects of Radiation on Wildlife in Chernobyl and Fukushima"February 8, 2020: Middle East Studies Center presents "Pollution and Environmental Rights in the Middle East" February 15, 2020: Center for Latin American Studies presents "Water Governance in Latin America and the Perils of Weak Environmental Institutions"March 7, 2020: Final session focused on pedagogy and incorporating aspects of the different regional presentations into K-12 curriculumThis program is free for all pre– and in-service K-12 teachers.Apply for the 2019-2020 Global Fellowship Program by Friday, August 23, 2019 at: https://osu.az1.qualtrics.com/jfe/form/SV_6S5WLMfT0yJWwgB
Hagerty Hall (1775 College Rd)
East Asian Studies Center
easc@osu.edu
America/New_York
public
Description
Regisistration deadline: August 23, 2019
The Area Studies Centers from The Ohio State University's Office of International Affairs invite all pre– and in-service K-12 teachers to apply for the 2019-2020 K-12 Global Fellowship Program, Global Pollution: Cross-Cultural Perspectives on Environmental Issues. This six-session program will engage K-12 teachers in a series of guided readings, lectures, and group discussions over the course of the 2019-2020 academic year. K-12 teachers will explore environmental issues in East Asia, Eastern Europe, the Middle East, and Latin America under the guidance of a regional expert. Participation will depend on the completion and acceptance of a program application and attendance at all sessions is required. Each participant will receive one Continuing Education Unit (CEU) and text resources for completing the program. Readings will be sent to accepted participants two weeks prior to each discussion date below:
Enarson Classroom Building*, Room 160, 9:00-12:00PM on the following Saturdays:
Mid-September, 2019: Pre-program orientation and networking session (exact date will be determined by participants)
September 28, 2019: East Asian Studies Center presents "Impact of Radiation" a film screening of Day of the Western Sunrise with director comments (screening will take place in Hagerty Hall)
November 16, 2019: Center for Slavic and East European Studies presents "The Long-Term Effects of Radiation on Wildlife in Chernobyl and Fukushima"
February 8, 2020: Middle East Studies Center presents "Pollution and Environmental Rights in the Middle East" 
February 15, 2020: Center for Latin American Studies presents "Water Governance in Latin America and the Perils of Weak Environmental Institutions"
March 7, 2020: Final session focused on pedagogy and incorporating aspects of the different regional presentations into K-12 curriculum
This program is free for all pre– and in-service K-12 teachers.
---