Image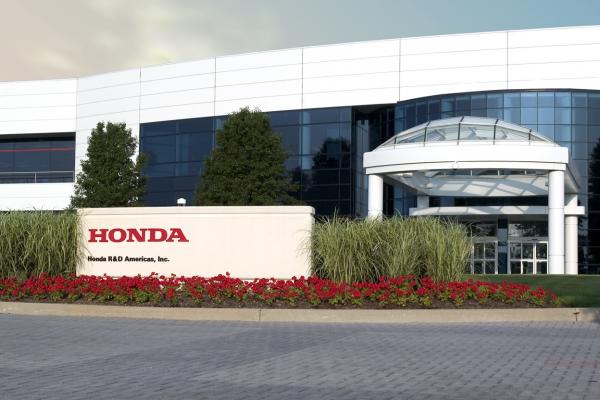 October 30, 2018
3:30PM - 6:30PM
Location
Honda R&D Americas, Inc (21001 State Route 739, Raymond, OH 43067)
Date Range
Add to Calendar
2018-10-30 15:30:00
2018-10-30 18:30:00
EASC Career Event: Honda R&D Americas, Inc. Japanese Interpretation Observation
East Asian Studies Center presents:  Honda R&D Americas, Inc. Company Visit -Simultaneous Interpretation Meeting Observation  RSVP: LinkRSVP required - space very limited, register early. Flyer: Interpreting_CompanyVisit_Oct30_flyer.pdf Note: Event is open to OSU students and is in Raymond, OH (about 40 min from OSU campus).  Following the simultaneous interpretation demonstration on the OSU campus on Sept. 7, students are now given the opportunity to see simultaneous Japanese interpretation at an actual management meeting on-site at Honda R&D Americas, Inc. in Raymond, Ohio (only 40 minutes from the OSU campus). This is a real company meeting, including technical issues, which is a great chance to see interpreting in action.  After the meeting, students will be able to ask questions of the Japanese engineers about interpreting.  3:30 - 3:45pm: Check in (no late arrivals)4:00 - 5:30pm: Management Meeting (technical issues)5:30 - 6:30pm: Q&A with Japanese Engineers This opportunity is open to OSU students. Please be sure to register (required for admittance) and sign the confidentiality agreement.  Space is very limited, RSVP early.  Students are responsible for their own transportation and need to arrive by 3:45pm at the latest.   Co-Sponsors: Honda R&D Americas, Inc., East Asian Studies Center, and U.S. Department of Education Title VI Grant to the East Asian Studies Center Event is free & open to OSU students. RSVP required for event. Contact: Janet Smith, East Asian Studies Center, smith.12674@osu.edu  
Honda R&D Americas, Inc (21001 State Route 739, Raymond, OH 43067)
OSU ASC Drupal 8
ascwebservices@osu.edu
America/New_York
public
Date Range
Add to Calendar
2018-10-30 15:30:00
2018-10-30 18:30:00
EASC Career Event: Honda R&D Americas, Inc. Japanese Interpretation Observation
East Asian Studies Center presents:  Honda R&D Americas, Inc. Company Visit -Simultaneous Interpretation Meeting Observation  RSVP: LinkRSVP required - space very limited, register early. Flyer: Interpreting_CompanyVisit_Oct30_flyer.pdf Note: Event is open to OSU students and is in Raymond, OH (about 40 min from OSU campus).  Following the simultaneous interpretation demonstration on the OSU campus on Sept. 7, students are now given the opportunity to see simultaneous Japanese interpretation at an actual management meeting on-site at Honda R&D Americas, Inc. in Raymond, Ohio (only 40 minutes from the OSU campus). This is a real company meeting, including technical issues, which is a great chance to see interpreting in action.  After the meeting, students will be able to ask questions of the Japanese engineers about interpreting.  3:30 - 3:45pm: Check in (no late arrivals)4:00 - 5:30pm: Management Meeting (technical issues)5:30 - 6:30pm: Q&A with Japanese Engineers This opportunity is open to OSU students. Please be sure to register (required for admittance) and sign the confidentiality agreement.  Space is very limited, RSVP early.  Students are responsible for their own transportation and need to arrive by 3:45pm at the latest.   Co-Sponsors: Honda R&D Americas, Inc., East Asian Studies Center, and U.S. Department of Education Title VI Grant to the East Asian Studies Center Event is free & open to OSU students. RSVP required for event. Contact: Janet Smith, East Asian Studies Center, smith.12674@osu.edu  
Honda R&D Americas, Inc (21001 State Route 739, Raymond, OH 43067)
East Asian Studies Center
easc@osu.edu
America/New_York
public
Description
East Asian Studies Center presents: 
Honda R&D Americas, Inc. Company Visit -
Simultaneous Interpretation Meeting Observation 
RSVP required - space very limited, register early.
Note: Event is open to OSU students and is in Raymond, OH (about 40 min from OSU campus).
Following the simultaneous interpretation demonstration on the OSU campus on Sept. 7, students are now given the opportunity to see simultaneous Japanese interpretation at an actual management meeting on-site at Honda R&D Americas, Inc. in Raymond, Ohio (only 40 minutes from the OSU campus). This is a real company meeting, including technical issues, which is a great chance to see interpreting in action.  After the meeting, students will be able to ask questions of the Japanese engineers about interpreting. 
3:30 - 3:45pm: Check in (no late arrivals)
4:00 - 5:30pm: Management Meeting (technical issues)
5:30 - 6:30pm: Q&A with Japanese Engineers
This opportunity is open to OSU students. Please be sure to register (required for admittance) and sign the confidentiality agreement.  Space is very limited, RSVP early.  Students are responsible for their own transportation and need to arrive by 3:45pm at the latest.  
Co-Sponsors: Honda R&D Americas, Inc., East Asian Studies Center, and U.S. Department of Education Title VI Grant to the East Asian Studies Center
Event is free & open to OSU students. RSVP required for event.
 
---