Image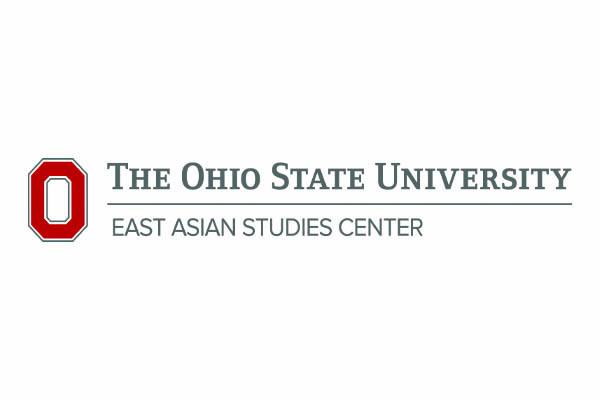 August 5, 2022
9:30AM - 4:30PM
Location
Zoom (Registration Required)
Date Range
Add to Calendar
2022-08-05 09:30:00
2022-08-05 16:30:00
EASC Co-Sponsored Event: Teaching Classical Japanese: A Practitioner's Workshop II
The Department of East Asian Languages and Literatures, and the East Asian Studies Center present: Teaching Classical Japanese: A Practitioner's Workshop II Abstract: The workshop is open to the public. It brings together six presenters and more than a dozen university faculty from across eight states, in a Zoom meeting in two sessions (separated by a lunch break, 11:30 to 1:00 p.m.). Topics addressed are variously interdisciplinary (literature, linguistics, language pedagogy, gaming, performance) and range from close analysis of language in context to the design of activities, materials, and curricula. The workshop concludes with a plenary discussion session, which begins at 2:45 p.m. Schedule:  9:30 Welcoming remarks Mark Bender, Chair, Dept. of East Asian Languages & Literatures, OSU Naomi Fukumori, Director, Institute for Japanese Studies, OSU Opening remarks, participants' introductions Charles Quinn, workshop organizer 9:50 Presentations, Morning Session 9:50-10:10 Joannah Peterson, University of Kentucky Bungo Blogs: Teaching Classical Japanese to Gen Z'rs Online 10:10-10:20 Discussion 10:25-10:45 John Bundschuh, Swarthmore College Examining Language Change in an Undergraduate Japanese Classical Literature Course 10:45-10:55 Discussion 11:00-11:20 Catherine Ryu, Michigan State University A Gamified Approach to Teaching and Learning Classical Japanese Poetry 11:20-11:30 Discussion 11:30-1:00 Lunch break Teaching Classical Japanese: A Practitioner's Workshop II, p. 2 1:00 Presentations, Afternoon Session 1:00-1:20 Kendra Strand, University of Iowa Genji Lab: A Book Studies Approach to Teaching The Tale of Genji 1:20-1:30 Discussion 1:35-1:55 Lindsey Stirek, University of Illinois Urbana-Champaign Mixing Classical and Modern Japanese in Takahata's Kaguyahime monogatari 1:55-2:05 Discussion 2:10-2:30 Charles Quinn, OSU Referring with rentaikei: a Covert (?) Constant Across Uses 2:30-2:40 Discussion 2:45 Topics for Discussion 2:45 ~ Course-sharing Opportunities and Motivations Leading discussion: Naomi Fukumori, IJS Director, OSU • Introduction to the Big Ten Academic Alliance (BTAA) and the CourseShare Program for Less Commonly Taught Languages • Pros and cons for the teaching of Classical Japanese 3:15 (approx.) ~ Teaching sōrōbun and kanbun Leading discussion: Gian-Piero Persiani, University of Illinois Urbana Champaign 4:15 (approx.) ~ Other topics, issues (e.g., TCJ Workshop III?) 4:30 (approx.): Thank-you and closing remarks Charles Quinn, OSU Teaching Classical Japanese: A Practitioner's Workshop II, p. 3
Zoom (Registration Required)
OSU ASC Drupal 8
ascwebservices@osu.edu
America/New_York
public
Date Range
Add to Calendar
2022-08-05 09:30:00
2022-08-05 16:30:00
EASC Co-Sponsored Event: Teaching Classical Japanese: A Practitioner's Workshop II
The Department of East Asian Languages and Literatures, and the East Asian Studies Center present: Teaching Classical Japanese: A Practitioner's Workshop II Abstract: The workshop is open to the public. It brings together six presenters and more than a dozen university faculty from across eight states, in a Zoom meeting in two sessions (separated by a lunch break, 11:30 to 1:00 p.m.). Topics addressed are variously interdisciplinary (literature, linguistics, language pedagogy, gaming, performance) and range from close analysis of language in context to the design of activities, materials, and curricula. The workshop concludes with a plenary discussion session, which begins at 2:45 p.m. Schedule:  9:30 Welcoming remarks Mark Bender, Chair, Dept. of East Asian Languages & Literatures, OSU Naomi Fukumori, Director, Institute for Japanese Studies, OSU Opening remarks, participants' introductions Charles Quinn, workshop organizer 9:50 Presentations, Morning Session 9:50-10:10 Joannah Peterson, University of Kentucky Bungo Blogs: Teaching Classical Japanese to Gen Z'rs Online 10:10-10:20 Discussion 10:25-10:45 John Bundschuh, Swarthmore College Examining Language Change in an Undergraduate Japanese Classical Literature Course 10:45-10:55 Discussion 11:00-11:20 Catherine Ryu, Michigan State University A Gamified Approach to Teaching and Learning Classical Japanese Poetry 11:20-11:30 Discussion 11:30-1:00 Lunch break Teaching Classical Japanese: A Practitioner's Workshop II, p. 2 1:00 Presentations, Afternoon Session 1:00-1:20 Kendra Strand, University of Iowa Genji Lab: A Book Studies Approach to Teaching The Tale of Genji 1:20-1:30 Discussion 1:35-1:55 Lindsey Stirek, University of Illinois Urbana-Champaign Mixing Classical and Modern Japanese in Takahata's Kaguyahime monogatari 1:55-2:05 Discussion 2:10-2:30 Charles Quinn, OSU Referring with rentaikei: a Covert (?) Constant Across Uses 2:30-2:40 Discussion 2:45 Topics for Discussion 2:45 ~ Course-sharing Opportunities and Motivations Leading discussion: Naomi Fukumori, IJS Director, OSU • Introduction to the Big Ten Academic Alliance (BTAA) and the CourseShare Program for Less Commonly Taught Languages • Pros and cons for the teaching of Classical Japanese 3:15 (approx.) ~ Teaching sōrōbun and kanbun Leading discussion: Gian-Piero Persiani, University of Illinois Urbana Champaign 4:15 (approx.) ~ Other topics, issues (e.g., TCJ Workshop III?) 4:30 (approx.): Thank-you and closing remarks Charles Quinn, OSU Teaching Classical Japanese: A Practitioner's Workshop II, p. 3
Zoom (Registration Required)
East Asian Studies Center
easc@osu.edu
America/New_York
public
Description
The Department of East Asian Languages and Literatures, and the East Asian Studies Center present:
Teaching Classical Japanese: A Practitioner's Workshop II
Abstract: The workshop is open to the public. It brings together six presenters and more than a dozen university faculty from across eight states, in a Zoom meeting in two sessions (separated by a lunch break, 11:30 to 1:00 p.m.). Topics addressed are variously interdisciplinary (literature, linguistics, language pedagogy, gaming, performance) and range from close analysis of language in context to the design of activities, materials, and curricula. The workshop concludes with a plenary discussion session, which begins at 2:45 p.m.
Schedule: 
9:30 Welcoming remarks

Mark Bender, Chair, Dept. of East Asian Languages & Literatures, OSU Naomi Fukumori, Director, Institute for Japanese Studies, OSU Opening remarks, participants' introductions Charles Quinn, workshop organizer

9:50 Presentations, Morning Session

9:50-10:10 Joannah Peterson, University of Kentucky Bungo Blogs: Teaching Classical Japanese to Gen Z'rs Online
10:25-10:45 John Bundschuh, Swarthmore College Examining Language Change in an Undergraduate Japanese Classical Literature Course
11:00-11:20 Catherine Ryu, Michigan State University A Gamified Approach to Teaching and Learning Classical Japanese Poetry

11:30-1:00 Lunch break Teaching Classical Japanese: A Practitioner's Workshop II, p. 2

1:00 Presentations, Afternoon Session

1:00-1:20 Kendra Strand, University of Iowa Genji Lab: A Book Studies Approach to Teaching The Tale of Genji
1:35-1:55 Lindsey Stirek, University of Illinois Urbana-Champaign Mixing Classical and Modern Japanese in Takahata's Kaguyahime monogatari
2:10-2:30 Charles Quinn, OSU Referring with rentaikei: a Covert (?) Constant Across Uses
2:45 Topics for Discussion
2:45 ~ Course-sharing Opportunities and Motivations Leading discussion: Naomi Fukumori, IJS Director, OSU • Introduction to the Big Ten Academic Alliance (BTAA) and the CourseShare Program for Less Commonly Taught Languages • Pros and cons for the teaching of Classical Japanese
3:15 (approx.) ~ Teaching sōrōbun and kanbun Leading discussion: Gian-Piero Persiani, University of Illinois Urbana Champaign
4:15 (approx.) ~ Other topics, issues (e.g., TCJ Workshop III?)
4:30 (approx.): Thank-you and closing remarks Charles Quinn, OSU Teaching Classical Japanese: A Practitioner's Workshop II, p. 3
Advanced
Text
Free and Open to the Public 
If you require an accommodation, such as live captioning, to participate in this event, please contact EASC at easc@osu.edu. Requests made at least two weeks in advance of the event will generally allow us to provide seamless access, but the university will make every effort to meet requests made after this date. 
This event is supported by a U.S. Department of Education Title VI grant to The Ohio State University East Asian Studies Center.
---