June 22, 2020
Xie And Jiang Study Impact Of Pandemic Political Discourse On International Students As Part Of COVID-19 Grant
Image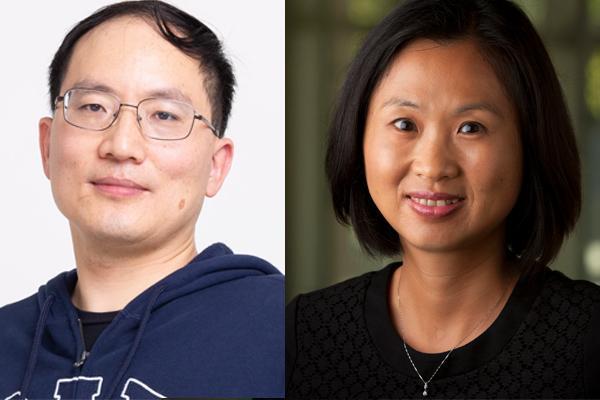 Description
Zhiguo Xie, an associate professor in the Department of East Asian Languages and Literatures, pored over news accounts surrounding COVID-19 since the start of the pandemic. He was particularly interested in how the virus was described in the United States and China.
There was no mistaking the political undertones.
The Trump administration cast blame on China, calling it the "Chinese" or "Wuhan" virus while China countered with a social media campaign claiming that the U.S. Army might have "brought the epidemic to Wuhan."
As a linguist, Xie was struck by the many ways to explore the rhetoric surrounding COVID-19, from how news outlets report on the virus to the conflicting messages coming from Republican and Democratic politicians based on how they've framed the pandemic.
As part of the COVID-19 Special Grants Initiative from the Global Arts + Humanities Discovery Theme, Xie is working with Cindy Xinquan Jiang, a senior research associate in the Office of International Affairs, to examine the political discourse around COVID-19 and its impact on international education, particularly Chinese international students and American students interested in studying abroad in China.
Read the full story at: https://cllc.osu.edu/news/xie-and-jiang-study-impact-pandemic-political-discourse-international-students-part-covid-19
---