Image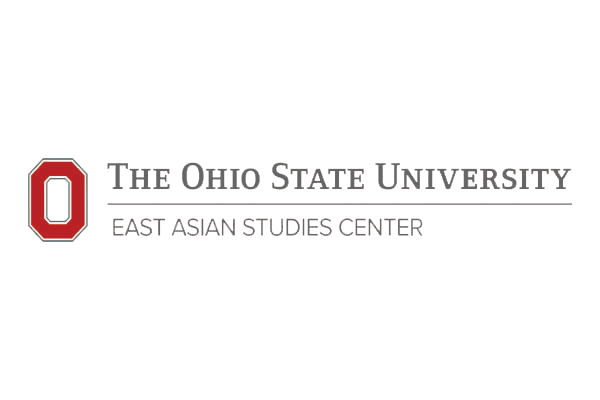 May 24 - May 28, 2021
10:00AM - 4:00PM
Location
Online (Application Required)
Date Range
Add to Calendar
2021-05-24 10:00:00
2021-05-28 16:00:00
Virtual Workshop: The Practice of Japanese Literary Translation
Workshop Instructor: Jeffrey Angles, Professor Western Michigan University Workshop Dates: Monday, May 24 - Friday, May 28, 2021 Priority Application Deadline: Friday, April 2, 2021 Final Application Deadline: Monday, May 3, 2021 Priority applicants will be notified of admission decisions by April 9; all other applicants will be notified by May 10  This course is a week-long, intensive workshop-style seminar for aspiring Japanese-English translators about the theory and practice of literary translation. Registration for the workshop is free, but there may be charges if you decide to take the 1-credit group studies course Japanese 5194 (graded Satisfactory/Unsatisfactory). This workshop will also have required texts that may need to be purchased. There will be approximately six hours per day of intensive discussion, meetings, and visits over the five days of this workshop, so students should come thoroughly prepared each day.  The goal is to provide participants with a basic working knowledge that will prepare them to enter the complicated field of literary translation.  Discussion will focus on two major themes: Basic translation theory so that participants learn how to talk about translation projects in ways that are meaningful to editors, publishers, critics, and reviewers  The practice of being a literary translator, including information about how to break into the market and become successful as a freelance translator  The course will meet for the better part of each day for a week. On each day, there will be a combination of three different types of activities.  Discussions of assigned readings.  There will be three types of texts: Often-cited "theoretical" writings that have shaped the way that people talk about translation, such as the influential writings of Friedrich Schleiermacher, Antoine Berman, and Lawrence Venuti Practical advice about the way that the literary world works in contemporary America, including information on copyrights and approaching editors Case-studies that examine what happens to the content and formulation of literary texts when transposed into a new linguistic and cultural environment  Practical workshops during which participants gain experience in translation by working together and with the instructor to produce a consensus translation of a pre-determined Japanese literary work by the popular, bestselling Japanese author Nakajima Kyōko (中島京子) with other participants.  The workshop hours will focus on the following four activities: Two special visits via Zoom by author Nakajima Kyōko so that participants have the chance to ask questions and gain experience working with a well-known author Large-group discussions of the text, its meaning, embedded cultural information, and potential problems for translators Small-group discussions of the text in which students cooperate to produce provisional translations of the passages assigned to them Large-group discussions while bringing together the provisional translations, focusing on language choices, the consequences of those choices, and methods of determining the "right" translation Zoom conversations with experienced translators and editors who will share practical advice, including how to navigate the world of translation, how to break into the business, how to approach copyright holders and editors, etc.  Prerequisites: Japanese 5501.01 or 5501.02 (Level 4-II), or Intermediate High or above on the ACTFL standardized tests, or N2 or above on the Japanese Language Proficiency Test
Online (Application Required)
OSU ASC Drupal 8
ascwebservices@osu.edu
America/New_York
public
Date Range
Add to Calendar
2021-05-24 10:00:00
2021-05-28 16:00:00
Virtual Workshop: The Practice of Japanese Literary Translation
Workshop Instructor: Jeffrey Angles, Professor Western Michigan University Workshop Dates: Monday, May 24 - Friday, May 28, 2021 Priority Application Deadline: Friday, April 2, 2021 Final Application Deadline: Monday, May 3, 2021 Priority applicants will be notified of admission decisions by April 9; all other applicants will be notified by May 10  This course is a week-long, intensive workshop-style seminar for aspiring Japanese-English translators about the theory and practice of literary translation. Registration for the workshop is free, but there may be charges if you decide to take the 1-credit group studies course Japanese 5194 (graded Satisfactory/Unsatisfactory). This workshop will also have required texts that may need to be purchased. There will be approximately six hours per day of intensive discussion, meetings, and visits over the five days of this workshop, so students should come thoroughly prepared each day.  The goal is to provide participants with a basic working knowledge that will prepare them to enter the complicated field of literary translation.  Discussion will focus on two major themes: Basic translation theory so that participants learn how to talk about translation projects in ways that are meaningful to editors, publishers, critics, and reviewers  The practice of being a literary translator, including information about how to break into the market and become successful as a freelance translator  The course will meet for the better part of each day for a week. On each day, there will be a combination of three different types of activities.  Discussions of assigned readings.  There will be three types of texts: Often-cited "theoretical" writings that have shaped the way that people talk about translation, such as the influential writings of Friedrich Schleiermacher, Antoine Berman, and Lawrence Venuti Practical advice about the way that the literary world works in contemporary America, including information on copyrights and approaching editors Case-studies that examine what happens to the content and formulation of literary texts when transposed into a new linguistic and cultural environment  Practical workshops during which participants gain experience in translation by working together and with the instructor to produce a consensus translation of a pre-determined Japanese literary work by the popular, bestselling Japanese author Nakajima Kyōko (中島京子) with other participants.  The workshop hours will focus on the following four activities: Two special visits via Zoom by author Nakajima Kyōko so that participants have the chance to ask questions and gain experience working with a well-known author Large-group discussions of the text, its meaning, embedded cultural information, and potential problems for translators Small-group discussions of the text in which students cooperate to produce provisional translations of the passages assigned to them Large-group discussions while bringing together the provisional translations, focusing on language choices, the consequences of those choices, and methods of determining the "right" translation Zoom conversations with experienced translators and editors who will share practical advice, including how to navigate the world of translation, how to break into the business, how to approach copyright holders and editors, etc.  Prerequisites: Japanese 5501.01 or 5501.02 (Level 4-II), or Intermediate High or above on the ACTFL standardized tests, or N2 or above on the Japanese Language Proficiency Test
Online (Application Required)
East Asian Studies Center
easc@osu.edu
America/New_York
public
Description
Workshop Instructor: Jeffrey Angles, Professor Western Michigan University
Workshop Dates: Monday, May 24 - Friday, May 28, 2021
Priority Application Deadline: Friday, April 2, 2021
Final Application Deadline: Monday, May 3, 2021
Priority applicants will be notified of admission decisions by April 9; all other applicants will be notified by May 10 
---
This course is a week-long, intensive workshop-style seminar for aspiring Japanese-English translators about the theory and practice of literary translation. Registration for the workshop is free, but there may be charges if you decide to take the 1-credit group studies course Japanese 5194 (graded Satisfactory/Unsatisfactory). This workshop will also have required texts that may need to be purchased.
There will be approximately six hours per day of intensive discussion, meetings, and visits over the five days of this workshop, so students should come thoroughly prepared each day.  The goal is to provide participants with a basic working knowledge that will prepare them to enter the complicated field of literary translation.  Discussion will focus on two major themes:
Basic translation theory so that participants learn how to talk about translation projects in ways that are meaningful to editors, publishers, critics, and reviewers 
The practice of being a literary translator, including information about how to break into the market and become successful as a freelance translator 
The course will meet for the better part of each day for a week. On each day, there will be a combination of three different types of activities. 
Discussions of assigned readings.  There will be three types of texts:

Often-cited "theoretical" writings that have shaped the way that people talk about translation, such as the influential writings of Friedrich Schleiermacher, Antoine Berman, and Lawrence Venuti
Practical advice about the way that the literary world works in contemporary America, including information on copyrights and approaching editors
Case-studies that examine what happens to the content and formulation of literary texts when transposed into a new linguistic and cultural environment 

Practical workshops during which participants gain experience in translation by working together and with the instructor to produce a consensus translation of a pre-determined Japanese literary work by the popular, bestselling Japanese author Nakajima Kyōko (中島京子) with other participants.  The workshop hours will focus on the following four activities:

Two special visits via Zoom by author Nakajima Kyōko so that participants have the chance to ask questions and gain experience working with a well-known author
Large-group discussions of the text, its meaning, embedded cultural information, and potential problems for translators
Small-group discussions of the text in which students cooperate to produce provisional translations of the passages assigned to them
Large-group discussions while bringing together the provisional translations, focusing on language choices, the consequences of those choices, and methods of determining the "right" translation

Zoom conversations with experienced translators and editors who will share practical advice, including how to navigate the world of translation, how to break into the business, how to approach copyright holders and editors, etc. 
Prerequisites: Japanese 5501.01 or 5501.02 (Level 4-II), or Intermediate High or above on the ACTFL standardized tests, or N2 or above on the Japanese Language Proficiency Test
Advanced
Accordion Header

Guest Speakers
Text
Nakajima Kyōko is a bestselling, award-winning novelist.  Born in 1964 in Tokyo, she first worked as an editor before her sensational debut in 2003 with the novel Futon, a humorous, modern reworking of a classic Japanese novel by Tayama Katai written a hundred years before.  In 2010, she won the Naoki Prize, Japan's most prestigious award for popular fiction, with the novel Chiisai ouchi, which Ginny Takemori has translated into English as The Little House (DARF Publishers, 2019). Since then, she has published many other prize-winning novels and collections of short stories, including Tsuma ga shiitake datta koto (When My Wife Was a Shiitake) which won the Izumi Kyōka Literary Prize, Nagai owakare (The Long Goodbye) which won the Chūō Kōrōn Prize for the Arts, and Katazuno! which won both the Kawai Hayao Narrative Award and the Shibata Renzaburō Award. 
Nakajima has been translated into a variety of languages.  For instance, in addition to English, her novel The Little House has been translated into Chinese, Korean, and French, and in 2014, it was adapted into a movie by the famous director Yamada Yōji.  English translations of her short stories have appeared in Words Without Borders, Granta, and elsewhere, and in May 2021, she will publish a collection of these stories entitled Things Remembered Things Forgotten.  
In 2009, she was a participant in the Iowa International Writing Program, and since then, she has repeatedly represented Japan in international literary events around the world, including in China, Korea, the United Arab Emirates, and the United Kingdom. It is an honor and privilege to have Nakajima Kyōko join us at this workshop at The Ohio State University.
Text
Mark Bender is a professor at The Ohio State University who specializes in traditional performance and performance-connected literature of China, including local Han and ethnic minority cultures. His books include Plum and Bamboo: China's Suzhou Chantefable Tradition (University of Illinois Press, 2003), Butterfly Mother: Miao (Hmong) Creation Epics from Guizhou Province, China (Hackett Publishing, 2006), The Columbia Anthology of Chinese Folk and Popular Literature, edited with Victor Mair (2011), The Borderlands of Asia: Culture, Poetry, Place (Cambria Press, 2017), and the Nuosu Book of Origins: A Creation Epic from southwest China (University of Washington Press, 2019), with Aku Wuwu and Jjivot Zopqu. He is currently chair of the OSU Department of East Asian Languages and Literatures.
Text
Dick Davis is Emeritus Professor of Persian at The Ohio State University.  He has written scholarly works on both English and Persian literature, as well as nine volumes of his own poetry; his publications include volumes of poetry and verse translation chosen as books of the year by The Sunday Times (UK) 1989; The Daily Telegraph (UK) 1989; The Economist (UK) 2002; The Washington Post 2010; and The Times Literary Supplement (UK) 2013, and 2018. He has published numerous book-length verse translations from Persian, including six volumes of translations of medieval Persian poetry with Penguin Classics, and the Times Literary Supplement has called him, "Our finest translator from Persian." His Love in Another Language: Collected Poems and Selected Translations was published in 2018 by Carcanet Press, UK. 
Text
Morgan Giles is a translator of Japanese literature and critic. Her translation of Tokyo Ueno Station by Yu Miri (Tilted Axis/Riverhead) won the 2020 National Book Award for Translated Literature, the 2019 Translators Association First Translation Prize, and was longlisted for the 2020 PEN Translation Prize. She has also translated works by Hideo Furukawa, Hitomi Kanehara, Nao-cola Yamazaki, among others, and her reviews are regularly published in The Times Literary Supplement (UK). Born in Kentucky, she now lives in London. 
Text
David Karashima has translated a range of contemporary Japanese authors into English, including Hitomi Kanehara, Hisaki Matsuura, Shinji Ishii, Yasutaka Tsutsui, and Taichi Yamada. He coedited the anthology March Was Made of Yarn: Writers Respond to the Japanese Earthquake, Tsunami, and Nuclear Meltdown (Vintage International, 2012) and is coeditor of Pushkin Press's Contemporary Japanese Novellas series and Stranger Press's Keshiki series. He is also the author of Who We're Reading When We're Reading Murakami (Soft Skull Press, 2020).  He is an associate professor of creative writing at the School of International Liberal Studies, Waseda University. In 2008, he helped found the Read Japan initiative at the Nippon Foundation, a partnership among authors, translators, editors, publishers, and universities to facilitate the publication of Japanese literature in translation. 
Text
Allison Markin Powell has received grants from English PEN and the NEA, and the 2020 PEN America Translation Prize for The Ten Loves of Nishino by Hiromi Kawakami. Her other translations include works by Osamu Dazai, Kanako Nishi, and Fuminori Nakamura. She was the co-organizer and co-host of the Translating the Future conference, served as co-chair of the PEN America Translation Committee and currently represents the committee on PEN's Board of Trustees.  She is also a founding member of the translator collectives Cedilla & Co. and Strong Women, Soft Power. 
Text
Chad W. Post is the director of Open Letter Books, a press at the University of Rochester dedicated to publishing contemporary literature from around the world. In addition, he is the managing editor of Three Percent, a blog and review site that promotes literature in translation and is home to the Translation Database, the Best Translated Book Awards, and the Three Percent and Two Month Review podcasts. He is also the author of The Three Percent Problem: Rants and Responses on Publishing, Translation, and the Future of Reading. His articles and book reviews have appeared in a range of publications including The Believer, Publishing Perspectives, the Wall Street Journal culture blog, Bookforum, Rolling Stone, Quarterly Conversation, Vulture, and the Los Angeles Times, among others. 
Text
Aaron Robertson is a writer, translator, and editor formerly at Literary Hub and currently at Spiegel & Grau. His translation of Igiaba Scego's novel Beyond Babylon (Two Lines Press, 2019) was shortlisted for the PEN Translation Prize, the National Translation Award, and more. In 2021, he received a National Endowment for the Arts grant in translation. Aaron's work has appeared in The New York Times, The Nation, Foreign Policy, n+1, The Point, and elsewhere. His first book, The Black Utopians, will be published by Farrar, Straus, and Giroux in 2023. 
Text
Ginny Tapley Takemori has translated fiction by more than a dozen early modern and contemporary Japanese writers, ranging from early literary giants as Izumi Kyōka and Okamoto Kidō to contemporary bestselling authors Murakami Ryū and Miyabe Miyuki.  Her translations have appeared in Granta, Freeman's, Words Without Borders, and various anthologies. Her translation of Inui Tomiko's The Secret of the Blue Glass (Pushkin's Childrens Books, 2015) was shortlisted for the Marsh Award, and her translation of Murata Sayaka's Akutagawa Prize-winning novel Convenience Store Woman (Grove, 2018) was a New Yorker best book of 2018, Foyle's Book of the Year 2018, and was awarded the 2020-2021 Lindsey and Masao Miyoshi Prize. Recent translations include Nakajima Kyōko's Naoki Prize-winning The Little House (Darf Publishers, 2019) and Murata Sayaka's Earthlings (Granta, 2020). She lives in Japan. 
Text
Jeffrey ANGLES (Workshop leader) is a poet, translator, and professor of Japanese literature at Western Michigan University.  His book of poetry Watashi no hizukehenkōsen (My International Date Line) won the Yomiuri Prize for Literature, marking the first time a non-native speaker won this award for a book of poetry since the award began in 1949. He has translated dozens of translations of Japan's most important modern authors and poets into English.  He believes strongly in the role of translators as activists and has focused on translating socially engaged, feminist, and queer writers.   
Among his many translations are Killing Kanoko: Selected Poems of Itō Hiromi (Action Books, 2009), Forest of Eyes: Selected Poems of Chimako Tada (University of California Press, 2010), Twelve Views from the Distance by Takahashi Mutsuo (University of Minnesota Press, 2012), Wild Grass on the Riverbank by Itō Hiromi (Action Books, 2014), The Book of the Dead by Orikuchi Shinobu (University of Minnesota Press, 2016), and Factory Girls by Arai Takako (Action Books, 2019).   
His translations have won many awards, including the Japan-US Friendship Commission Prize for the Translation of Japanese Literature, the Landon Translation Prize from the American Academy of Poets, the John Frederick Nims Memorial Prize for Translation from the Poetry Foundation, and the Aldo and Jeanne Scaglione Prize for the Translation of a Literary Work from the Modern Language Association, and the Lindsley and Masao Miyoshi Prize from the Donald Keene Center for Japanese Culture.  He has also won grants from the National Endowment for the Arts and the PEN America. 
---
If you require an accommodation, such as live captioning, to participate in this event, please contact Stephanie Metzger at metzger.235@osu.edu or 614-247-4725. Requests made at least two weeks in advance of the event will generally allow us to provide seamless access, but the university will make every effort to meet requests made after this date. 
This event is supported by a U.S. Department of Education Title VI grant to The Ohio State University East Asian Studies Center.
---