Image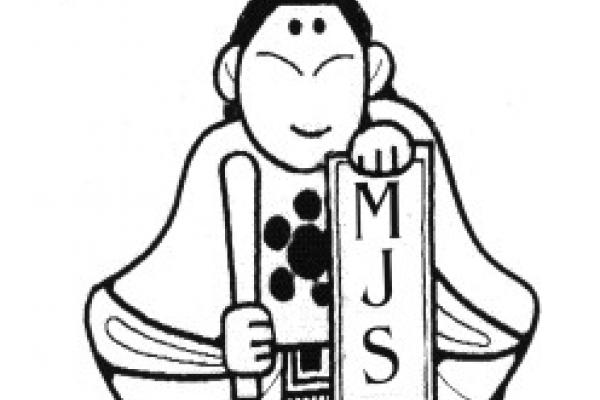 November 4, 2017
2:00PM - 6:00PM
Location
Smith Laboratory 3082 (174 W 18th Ave)
Date Range
Add to Calendar
2017-11-04 14:00:00
2017-11-04 18:00:00
Midwest Japan Seminar
Midwest Japan SeminarSaturday, November 4, 2017 - 2-6 PMRoom 3082Smith Laboratory (Bldg. 065)The Ohio State University174 W. 18th Ave., Columbus, OH 43210PresentersAaron Kingsbury, Mayville State University: "Running Ethnography: Engaging the Cultural Landscapes of Rural Japan"This article reflects on the use of endurance running as an intentional fieldwork method to engage both with elderly and socially conservative farmers and the cultural landscapes of rural Japan. It provides a unique means of interacting with those landscapes while taking researchers into spaces and communities otherwise difficult to reach. Exploration via endurance running also results in a greater attunement to "placeness" and a more astute interpretation of the person-place relationship in rural spaces. A theoretical and empirical explanation of this unique method of experiencing and interacting with and within place and then applying the resulting more educated phenomenological sensibility to engage rural Japanese social worlds is a contribution of this paper. This method would similarly benefit researchers embedded in other agricultural, rural, or Japanese contexts.Maki Isaka, University of Minnesota: "Contrasting Fates of 'Honorary Men' in Traditional Performing Arts in Modern Japan: Gidayū versus Kabuki""Traditional performing arts in modern times" provide an intriguing and productive site for us to analyze twists between premodern- and modern-epistemological paradigms in Japan. This paper examines how gender was being treated in almost-all-male worlds of performing arts as one case study of such. Among the four major traditional performing arts (noh, kyōgen, kabuki, and bunraku puppet theater), this papers uses the following two: kabuki and the story-telling component of bunraku, that is, gidayū music. (Performed by a pair of a chanter and a player of shamisen-strings, gidayū music provides music, narration, and the voices of all puppets playing theatrical characters onstage.) Contemporary to each other, kabuki and gidayū have shared many elements, ranging from scripts (play texts) to performing technique including elocution. Another similarity between the two is that these are all-male arts, with women's roles performed by male performers, although it does not mean the total absence of female performers. This paper will study how women participants in kabuki and gidayū dealt with gender expectation for their performance in the "all-male" ethos and standards in kabuki- and gidayū-circles, respectively. In particular, this paper examines the contrasting fates of "honorary men," that is, female performers who mastered masculinized performance style. While female kabuki actors who could pass as male actors ended up being abjected, those female gidayū chanters with robust, masculinized chanting style survived, and their immediate predecessors with beautiful feminized chanting style perished.Michelle Damian, Monmouth College: "Maritime Materiality: Watercraft Refinements in Edo Japan"This article argues that the ship construction in Edo-period Japan was often an intentional display of influence and wealth even among workmanlike watercraft. Maritime trade and transport flourished during this time, connecting the urban centers of Osaka and Edo with the farthest reaches of Ezo and Kyushu. The omnipresent nature and variety of styles of boats, from local ferries, to fishing vessels, to large trade ships are recorded diligently in hundreds of woodblock prints by numerous different artists. Careful analysis of the construction styles and contexts of these vessels in the prints, in conjunction with studies of contemporary ships' treatises and extant artifacts in museum collections, suggests that shipwrights strove to create visually striking watercraft. Evidence shows that certain fishing boats and, in particular, larger trading ships, were also constructed to offer visual cues suggesting a more refined atmosphere or higher status than other utilitarian watercraft. This ostentatiousness helped to reinforce the idea that these were wealthy trading vessels bringing their riches to far-flung ports. The prominence of watercraft in the visual sources indicates their importance in everyday Edo Japan, and the ships themselves were tangible displays of prestige along their trade routes. Examining the ubiquitous watercraft helps define the subtle ways in which seafarers and cargo owners demonstrated their influence to all who viewed them. HOTEL: SpringHill Suites Columbus OSU, located at 1421 Olentangy River Road, Columbus, OH 43212, is about 10 miles from the airport and 2 miles from the OSU campus. Fifteen rooms have been set aside for Saturday night, with 5 also available Friday, for $139 a night, plus 17.5% for taxes. Please be aware that the rooms in the block will be held for MJS only until October 4. To make a reservation, call 614-297-9912 or go to the block-specific link.TRANSPORTATION: The John Glenn Columbus International Airport (CMH) is located about 10 miles from the OSU campus. A taxi ride will cost $25-35 each way plus tip. Please note that, while the SpringHill Suites does not provide shuttle service to the airport, it does to and from the OSU campus. The shuttle runs from 7 a.m. until 10 p.m., departs every 30 minutes, and requires that the front desk be notified of ride needs in advance. CAMPUS MAP: A campus map can be found here.PARKING: The closest parking garage to the Smith Laboratory is the Lane Avenue Parking Garage (Bldg. 159, 2105 Neil Lane, Columbus, OH 43210). Self-parking on a Saturday should cost no more than $7.75.DINNER ON SATURDAY NIGHT: Whether you prefer ribeye or crab cakes, key lime pie or crème brulee, you will surely enjoy Mitchell's Fish Market, the setting for the post-seminar dinner. The reservation is for 6:30 p.m., and Mitchell's is located at 1245 Olentangy River Road, Columbus, OH 43212, about a two-block walk down the street from the SpringHill Suites. For a sneak peek at the menu: Mitchell's Fish Market.LOCAL CONTACT: Namiko Kunimoto (namiko.kunimoto@gmail.com)To receive PDF copies of the papers, please e-mail Betsy Lublin (elublin@wayne.edu) by Oct. 14. Also, please indicate if you intend to join for dinner on Saturday evening right after the seminar. REMAINING SCHEDULE FOR 2017-2018 Feb. 10, 2018 at Valparaiso UniversityJonathan Glade, Literature, Michigan State UniversityEric Rath, History, University of KansasCatherine Ryu, Literature, Michigan State University April 7, 2018 at Wayne State UniversityStephen Covell, Religion, Western Michigan UniversitySarah Thal, History, University of Wisconsin-MadisonNamiko Kunimoto, Art History, The Ohio State UniversityMJS Website   THE MIDWEST JAPAN SEMINAR for 2017-2018IS MADE POSSIBLE BY A GRANT FROM: Japan-U.S. Friendship CommissionNortheast Asia Council of the Association for Asian Studies Along with funding from:The Ohio State University Department of History of ArtA U.S. Department of Education Title VI grant to OSU's East Asian Studies CenterUniversity of Notre Damehost schoolsand the home institutions of presenters  
Smith Laboratory 3082 (174 W 18th Ave)
OSU ASC Drupal 8
ascwebservices@osu.edu
America/New_York
public
Date Range
Add to Calendar
2017-11-04 14:00:00
2017-11-04 18:00:00
Midwest Japan Seminar
Midwest Japan SeminarSaturday, November 4, 2017 - 2-6 PMRoom 3082Smith Laboratory (Bldg. 065)The Ohio State University174 W. 18th Ave., Columbus, OH 43210PresentersAaron Kingsbury, Mayville State University: "Running Ethnography: Engaging the Cultural Landscapes of Rural Japan"This article reflects on the use of endurance running as an intentional fieldwork method to engage both with elderly and socially conservative farmers and the cultural landscapes of rural Japan. It provides a unique means of interacting with those landscapes while taking researchers into spaces and communities otherwise difficult to reach. Exploration via endurance running also results in a greater attunement to "placeness" and a more astute interpretation of the person-place relationship in rural spaces. A theoretical and empirical explanation of this unique method of experiencing and interacting with and within place and then applying the resulting more educated phenomenological sensibility to engage rural Japanese social worlds is a contribution of this paper. This method would similarly benefit researchers embedded in other agricultural, rural, or Japanese contexts.Maki Isaka, University of Minnesota: "Contrasting Fates of 'Honorary Men' in Traditional Performing Arts in Modern Japan: Gidayū versus Kabuki""Traditional performing arts in modern times" provide an intriguing and productive site for us to analyze twists between premodern- and modern-epistemological paradigms in Japan. This paper examines how gender was being treated in almost-all-male worlds of performing arts as one case study of such. Among the four major traditional performing arts (noh, kyōgen, kabuki, and bunraku puppet theater), this papers uses the following two: kabuki and the story-telling component of bunraku, that is, gidayū music. (Performed by a pair of a chanter and a player of shamisen-strings, gidayū music provides music, narration, and the voices of all puppets playing theatrical characters onstage.) Contemporary to each other, kabuki and gidayū have shared many elements, ranging from scripts (play texts) to performing technique including elocution. Another similarity between the two is that these are all-male arts, with women's roles performed by male performers, although it does not mean the total absence of female performers. This paper will study how women participants in kabuki and gidayū dealt with gender expectation for their performance in the "all-male" ethos and standards in kabuki- and gidayū-circles, respectively. In particular, this paper examines the contrasting fates of "honorary men," that is, female performers who mastered masculinized performance style. While female kabuki actors who could pass as male actors ended up being abjected, those female gidayū chanters with robust, masculinized chanting style survived, and their immediate predecessors with beautiful feminized chanting style perished.Michelle Damian, Monmouth College: "Maritime Materiality: Watercraft Refinements in Edo Japan"This article argues that the ship construction in Edo-period Japan was often an intentional display of influence and wealth even among workmanlike watercraft. Maritime trade and transport flourished during this time, connecting the urban centers of Osaka and Edo with the farthest reaches of Ezo and Kyushu. The omnipresent nature and variety of styles of boats, from local ferries, to fishing vessels, to large trade ships are recorded diligently in hundreds of woodblock prints by numerous different artists. Careful analysis of the construction styles and contexts of these vessels in the prints, in conjunction with studies of contemporary ships' treatises and extant artifacts in museum collections, suggests that shipwrights strove to create visually striking watercraft. Evidence shows that certain fishing boats and, in particular, larger trading ships, were also constructed to offer visual cues suggesting a more refined atmosphere or higher status than other utilitarian watercraft. This ostentatiousness helped to reinforce the idea that these were wealthy trading vessels bringing their riches to far-flung ports. The prominence of watercraft in the visual sources indicates their importance in everyday Edo Japan, and the ships themselves were tangible displays of prestige along their trade routes. Examining the ubiquitous watercraft helps define the subtle ways in which seafarers and cargo owners demonstrated their influence to all who viewed them. HOTEL: SpringHill Suites Columbus OSU, located at 1421 Olentangy River Road, Columbus, OH 43212, is about 10 miles from the airport and 2 miles from the OSU campus. Fifteen rooms have been set aside for Saturday night, with 5 also available Friday, for $139 a night, plus 17.5% for taxes. Please be aware that the rooms in the block will be held for MJS only until October 4. To make a reservation, call 614-297-9912 or go to the block-specific link.TRANSPORTATION: The John Glenn Columbus International Airport (CMH) is located about 10 miles from the OSU campus. A taxi ride will cost $25-35 each way plus tip. Please note that, while the SpringHill Suites does not provide shuttle service to the airport, it does to and from the OSU campus. The shuttle runs from 7 a.m. until 10 p.m., departs every 30 minutes, and requires that the front desk be notified of ride needs in advance. CAMPUS MAP: A campus map can be found here.PARKING: The closest parking garage to the Smith Laboratory is the Lane Avenue Parking Garage (Bldg. 159, 2105 Neil Lane, Columbus, OH 43210). Self-parking on a Saturday should cost no more than $7.75.DINNER ON SATURDAY NIGHT: Whether you prefer ribeye or crab cakes, key lime pie or crème brulee, you will surely enjoy Mitchell's Fish Market, the setting for the post-seminar dinner. The reservation is for 6:30 p.m., and Mitchell's is located at 1245 Olentangy River Road, Columbus, OH 43212, about a two-block walk down the street from the SpringHill Suites. For a sneak peek at the menu: Mitchell's Fish Market.LOCAL CONTACT: Namiko Kunimoto (namiko.kunimoto@gmail.com)To receive PDF copies of the papers, please e-mail Betsy Lublin (elublin@wayne.edu) by Oct. 14. Also, please indicate if you intend to join for dinner on Saturday evening right after the seminar. REMAINING SCHEDULE FOR 2017-2018 Feb. 10, 2018 at Valparaiso UniversityJonathan Glade, Literature, Michigan State UniversityEric Rath, History, University of KansasCatherine Ryu, Literature, Michigan State University April 7, 2018 at Wayne State UniversityStephen Covell, Religion, Western Michigan UniversitySarah Thal, History, University of Wisconsin-MadisonNamiko Kunimoto, Art History, The Ohio State UniversityMJS Website   THE MIDWEST JAPAN SEMINAR for 2017-2018IS MADE POSSIBLE BY A GRANT FROM: Japan-U.S. Friendship CommissionNortheast Asia Council of the Association for Asian Studies Along with funding from:The Ohio State University Department of History of ArtA U.S. Department of Education Title VI grant to OSU's East Asian Studies CenterUniversity of Notre Damehost schoolsand the home institutions of presenters  
Smith Laboratory 3082 (174 W 18th Ave)
East Asian Studies Center
easc@osu.edu
America/New_York
public
Description

Midwest Japan Seminar
Saturday, November 4, 2017 - 2-6 PM
Room 3082
Smith Laboratory (Bldg. 065)
The Ohio State University
174 W. 18th Ave., Columbus, OH 43210




Presenters
Aaron Kingsbury, Mayville State University: "Running Ethnography: Engaging the Cultural Landscapes of Rural Japan"
This article reflects on the use of endurance running as an intentional fieldwork method to engage both with elderly and socially conservative farmers and the cultural landscapes of rural Japan. It provides a unique means of interacting with those landscapes while taking researchers into spaces and communities otherwise difficult to reach. Exploration via endurance running also results in a greater attunement to "placeness" and a more astute interpretation of the person-place relationship in rural spaces. A theoretical and empirical explanation of this unique method of experiencing and interacting with and within place and then applying the resulting more educated phenomenological sensibility to engage rural Japanese social worlds is a contribution of this paper. This method would similarly benefit researchers embedded in other agricultural, rural, or Japanese contexts.

Maki Isaka, University of Minnesota: "Contrasting Fates of 'Honorary Men' in Traditional Performing Arts in Modern Japan: Gidayū versus Kabuki"
"Traditional performing arts in modern times" provide an intriguing and productive site for us to analyze twists between premodern- and modern-epistemological paradigms in Japan. This paper examines how gender was being treated in almost-all-male worlds of performing arts as one case study of such. Among the four major traditional performing arts (noh, kyōgen, kabuki, and bunraku puppet theater), this papers uses the following two: kabuki and the story-telling component of bunraku, that is, gidayū music. (Performed by a pair of a chanter and a player of shamisen-strings, gidayū music provides music, narration, and the voices of all puppets playing theatrical characters onstage.) Contemporary to each other, kabuki and gidayū have shared many elements, ranging from scripts (play texts) to performing technique including elocution. Another similarity between the two is that these are all-male arts, with women's roles performed by male performers, although it does not mean the total absence of female performers. This paper will study how women participants in kabuki and gidayū dealt with gender expectation for their performance in the "all-male" ethos and standards in kabuki- and gidayū-circles, respectively. In particular, this paper examines the contrasting fates of "honorary men," that is, female performers who mastered masculinized performance style. While female kabuki actors who could pass as male actors ended up being abjected, those female gidayū chanters with robust, masculinized chanting style survived, and their immediate predecessors with beautiful feminized chanting style perished.

Michelle Damian, Monmouth College: "Maritime Materiality: Watercraft Refinements in Edo Japan"
This article argues that the ship construction in Edo-period Japan was often an intentional display of influence and wealth even among workmanlike watercraft. Maritime trade and transport flourished during this time, connecting the urban centers of Osaka and Edo with the farthest reaches of Ezo and Kyushu. The omnipresent nature and variety of styles of boats, from local ferries, to fishing vessels, to large trade ships are recorded diligently in hundreds of woodblock prints by numerous different artists. Careful analysis of the construction styles and contexts of these vessels in the prints, in conjunction with studies of contemporary ships' treatises and extant artifacts in museum collections, suggests that shipwrights strove to create visually striking watercraft. Evidence shows that certain fishing boats and, in particular, larger trading ships, were also constructed to offer visual cues suggesting a more refined atmosphere or higher status than other utilitarian watercraft. This ostentatiousness helped to reinforce the idea that these were wealthy trading vessels bringing their riches to far-flung ports. 
The prominence of watercraft in the visual sources indicates their importance in everyday Edo Japan, and the ships themselves were tangible displays of prestige along their trade routes. Examining the ubiquitous watercraft helps define the subtle ways in which seafarers and cargo owners demonstrated their influence to all who viewed them.
 
HOTEL: SpringHill Suites Columbus OSU, located at 1421 Olentangy River Road, Columbus, OH 43212, is about 10 miles from the airport and 2 miles from the OSU campus. Fifteen rooms have been set aside for Saturday night, with 5 also available Friday, for $139 a night, plus 17.5% for taxes. Please be aware that the rooms in the block will be held for MJS only until October 4. To make a reservation, call 614-297-9912 or go to the block-specific link.

TRANSPORTATION: The John Glenn Columbus International Airport (CMH) is located about 10 miles from the OSU campus. A taxi ride will cost $25-35 each way plus tip. Please note that, while the SpringHill Suites does not provide shuttle service to the airport, it does to and from the OSU campus. The shuttle runs from 7 a.m. until 10 p.m., departs every 30 minutes, and requires that the front desk be notified of ride needs in advance.
 
CAMPUS MAP: A campus map can be found here.

PARKING: The closest parking garage to the Smith Laboratory is the Lane Avenue Parking Garage (Bldg. 159, 2105 Neil Lane, Columbus, OH 43210). Self-parking on a Saturday should cost no more than $7.75.

DINNER ON SATURDAY NIGHT: Whether you prefer ribeye or crab cakes, key lime pie or crème brulee, you will surely enjoy Mitchell's Fish Market, the setting for the post-seminar dinner. The reservation is for 6:30 p.m., and Mitchell's is located at 1245 Olentangy River Road, Columbus, OH 43212, about a two-block walk down the street from the SpringHill Suites. For a sneak peek at the menu: Mitchell's Fish Market.

LOCAL CONTACT: Namiko Kunimoto (namiko.kunimoto@gmail.com)

To receive PDF copies of the papers, please e-mail Betsy Lublin (elublin@wayne.edu) by Oct. 14. Also, please indicate if you intend to join for dinner on Saturday evening right after the seminar.
REMAINING SCHEDULE FOR 2017-2018
Feb. 10, 2018 at Valparaiso University
Jonathan Glade, Literature, Michigan State University
Eric Rath, History, University of Kansas
Catherine Ryu, Literature, Michigan State University
April 7, 2018 at Wayne State University
Stephen Covell, Religion, Western Michigan University
Sarah Thal, History, University of Wisconsin-Madison
Namiko Kunimoto, Art History, The Ohio State University
THE MIDWEST JAPAN SEMINAR for 2017-2018
IS MADE POSSIBLE BY A GRANT FROM:
Japan-U.S. Friendship Commission
Northeast Asia Council of the Association for Asian Studies
Along with funding from:

The Ohio State University Department of History of Art
A U.S. Department of Education Title VI grant to OSU's East Asian Studies Center

University of Notre Dame
host schools
and the home institutions of presenters
---