Image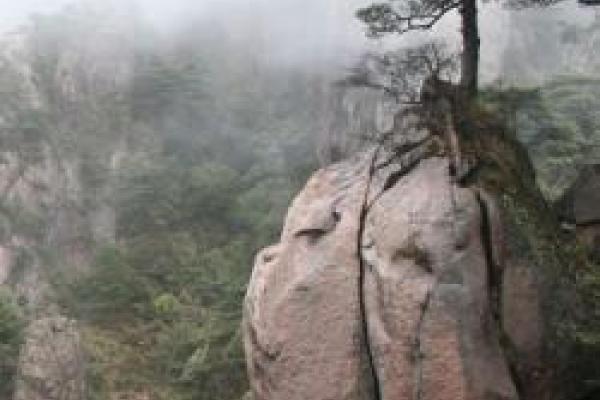 March 23, 2016
3:50PM - 8:15PM
Location
Mendenhall Laboratory, Room 173 (125 S Oval Mall)
Date Range
Add to Calendar
2016-03-23 15:50:00
2016-03-23 20:15:00
ICS Graduate Forum (2016)
ICS Graduate Forum (2016):China and the International Mediasphere Welcome to the Institute for Chinese Studies' sixth year of hosting the ICS Graduate Forum!  This event is free and open to the public. No registration is required, and everyone is welcome! Come out to support our graduate students! Attend some or all the sessions!Flyer: 2016 ICS Grad Forum Flyer.pdfProgram:  See program schedule belowThe ICS Graduate Forum, which is held each spring, provides OSU graduate students in China-related fields a venue for presenting their research. It gives students whose abstracts have been accepted for presentation at a regional, national or international conference an opportunity to rehearse their presentation. Topics for presentation may deal with any aspect of China or the Chinese language; and can come from any discipline: humanities, social sciences, STEM, historical or modern, etc., etc. Also welcomed are presentations by graduate students who are completing their dissertation as well as those who wish to practice delivering a conference-style presentation. This year, ten students are presenting, representing six units across the OSU campus: School of Music, Department of History, Department of History of Art, Department of Linguistics, Department of Near Eastern Languages and Cultures (NELC), and Department of East Asian Languages and Literatures (DEALL). PROGRAM SCHEDULENote: Unless indicated otherwise, all presentations are 20 minutes in duration (15 minutes for presentation + 5 minutes for Q&A's.)  Event:      ICS Graduate Forum (2016): China and the International MediasphereDate:        Wednesday, 23 March 2016Time:        3:50 p.m. - 8:15 p.m.Venue:     Mendenhall Laboratory, Room 173 (125 S Oval Mall)3:50-4:00    Refreshments4:00-4:05    Welcoming Remarks -- Professor Mark Bender (Chair, Dept. of E. Asian Langs. & Lits.)   4:05-4:45    Session A.  Hui Markets and Lolo-Burmese Animal Metaphors                     Chair: Professor Mark Bender (DEALL)Yuanhao Zhao (NELC).  An ordered mess: Sensing the folk in a Hui market in ShandongWenyuan Shao (DEALL).  Animal metaphors in Lolo-Burmese manuscripts from the Yungui Plateau4:50-5:30    Session B.  Chengyu Usage and Nomenclatures                     Chair: Professor Mineharu Nakayama (DEALL)Xin Zhang (DEALL).  Towards negotiating intentions: Natives' perceptions of chengyu usage by NS and NNS of ChineseTsz-Him Tsui (Linguistics).  That which we call "Chinese": Socio-cultural meanings associated with language names5:35-5:55    Break - pizza    5:55-6:40    Session C.  On the Shanghai Mint and Sesshu Toyo Exhibitions                     Chair: Professor Julia F. Andrews (Dept. of History of Art)Austin Dean (History).  The history of the Shanghai Mint, 1920-1933Yanfei Yin (History of Art).  Agendas of two countries: Exhibitions of Sesshu Toyo in Japan and China in 1956  [20 min. + 5 min. Q&A]6:45-7:25    Session D.  Fang and Lin's Lyrics and Jay Chou's Singing Styles                      Chair: Professor Udo Will (School of Music)Yun Wang (School of Music).  Tonal mismatches in the lyrics of Fang Wenshan and Lin XiYuhan Lin (Linguistics) and Marjorie K.M. Chan (DEALL).  Changing places, changing voices: Jay Chou's singing style in his regular and Chinese-style ballads7:30-8:10    Session E.  Dialect Evaluation and Language Vitality                     Chair:  Professor Zhiguo Xie (DEALL)Qingyang Yan. (Linguistics). The relationship between ideological and speech-based dialect evaluations: The case of Enshi Prefecture in HubeiLitong Chen  (DEALL).  On the vitality of the Dapeng dialect in Guangdong Province8:10-8:15    Closing Remarks -- Professor Marjorie Chan (Director, Institute for Chinese Studies)- - - - - - -Co-sponsors: Department of LinguisticsDepartment of East Asian Languages and LiteraturesGraduate Association of Chinese Linguistics (GACL) 
Mendenhall Laboratory, Room 173 (125 S Oval Mall)
OSU ASC Drupal 8
ascwebservices@osu.edu
America/New_York
public
Date Range
Add to Calendar
2016-03-23 15:50:00
2016-03-23 20:15:00
ICS Graduate Forum (2016)
ICS Graduate Forum (2016):China and the International Mediasphere Welcome to the Institute for Chinese Studies' sixth year of hosting the ICS Graduate Forum!  This event is free and open to the public. No registration is required, and everyone is welcome! Come out to support our graduate students! Attend some or all the sessions!Flyer: 2016 ICS Grad Forum Flyer.pdfProgram:  See program schedule belowThe ICS Graduate Forum, which is held each spring, provides OSU graduate students in China-related fields a venue for presenting their research. It gives students whose abstracts have been accepted for presentation at a regional, national or international conference an opportunity to rehearse their presentation. Topics for presentation may deal with any aspect of China or the Chinese language; and can come from any discipline: humanities, social sciences, STEM, historical or modern, etc., etc. Also welcomed are presentations by graduate students who are completing their dissertation as well as those who wish to practice delivering a conference-style presentation. This year, ten students are presenting, representing six units across the OSU campus: School of Music, Department of History, Department of History of Art, Department of Linguistics, Department of Near Eastern Languages and Cultures (NELC), and Department of East Asian Languages and Literatures (DEALL). PROGRAM SCHEDULENote: Unless indicated otherwise, all presentations are 20 minutes in duration (15 minutes for presentation + 5 minutes for Q&A's.)  Event:      ICS Graduate Forum (2016): China and the International MediasphereDate:        Wednesday, 23 March 2016Time:        3:50 p.m. - 8:15 p.m.Venue:     Mendenhall Laboratory, Room 173 (125 S Oval Mall)3:50-4:00    Refreshments4:00-4:05    Welcoming Remarks -- Professor Mark Bender (Chair, Dept. of E. Asian Langs. & Lits.)   4:05-4:45    Session A.  Hui Markets and Lolo-Burmese Animal Metaphors                     Chair: Professor Mark Bender (DEALL)Yuanhao Zhao (NELC).  An ordered mess: Sensing the folk in a Hui market in ShandongWenyuan Shao (DEALL).  Animal metaphors in Lolo-Burmese manuscripts from the Yungui Plateau4:50-5:30    Session B.  Chengyu Usage and Nomenclatures                     Chair: Professor Mineharu Nakayama (DEALL)Xin Zhang (DEALL).  Towards negotiating intentions: Natives' perceptions of chengyu usage by NS and NNS of ChineseTsz-Him Tsui (Linguistics).  That which we call "Chinese": Socio-cultural meanings associated with language names5:35-5:55    Break - pizza    5:55-6:40    Session C.  On the Shanghai Mint and Sesshu Toyo Exhibitions                     Chair: Professor Julia F. Andrews (Dept. of History of Art)Austin Dean (History).  The history of the Shanghai Mint, 1920-1933Yanfei Yin (History of Art).  Agendas of two countries: Exhibitions of Sesshu Toyo in Japan and China in 1956  [20 min. + 5 min. Q&A]6:45-7:25    Session D.  Fang and Lin's Lyrics and Jay Chou's Singing Styles                      Chair: Professor Udo Will (School of Music)Yun Wang (School of Music).  Tonal mismatches in the lyrics of Fang Wenshan and Lin XiYuhan Lin (Linguistics) and Marjorie K.M. Chan (DEALL).  Changing places, changing voices: Jay Chou's singing style in his regular and Chinese-style ballads7:30-8:10    Session E.  Dialect Evaluation and Language Vitality                     Chair:  Professor Zhiguo Xie (DEALL)Qingyang Yan. (Linguistics). The relationship between ideological and speech-based dialect evaluations: The case of Enshi Prefecture in HubeiLitong Chen  (DEALL).  On the vitality of the Dapeng dialect in Guangdong Province8:10-8:15    Closing Remarks -- Professor Marjorie Chan (Director, Institute for Chinese Studies)- - - - - - -Co-sponsors: Department of LinguisticsDepartment of East Asian Languages and LiteraturesGraduate Association of Chinese Linguistics (GACL) 
Mendenhall Laboratory, Room 173 (125 S Oval Mall)
East Asian Studies Center
easc@osu.edu
America/New_York
public
Description
ICS Graduate Forum (2016):
China and the International Mediasphere
 
Welcome to the Institute for Chinese Studies' sixth year of hosting the ICS Graduate Forum!  This event is free and open to the public. No registration is required, and everyone is welcome! Come out to support our graduate students! Attend some or all the sessions!
Flyer:
2016 ICS Grad Forum Flyer.pdf

Program:  See program schedule below
The ICS Graduate Forum, which is held each spring, provides OSU graduate students in China-related fields a venue for presenting their research. It gives students whose abstracts have been accepted for presentation at a regional, national or international conference an opportunity to rehearse their presentation. Topics for presentation may deal with any aspect of China or the Chinese language; and can come from any discipline: humanities, social sciences, STEM, historical or modern, etc., etc. Also welcomed are presentations by graduate students who are completing their dissertation as well as those who wish to practice delivering a conference-style presentation. This year, ten students are presenting, representing six units across the OSU campus: School of Music, Department of History, Department of History of Art, Department of Linguistics, Department of Near Eastern Languages and Cultures (NELC), and Department of East Asian Languages and Literatures (DEALL).
 
PROGRAM SCHEDULE

Note: Unless indicated otherwise, all presentations are 20 minutes in duration (15 minutes for presentation + 5 minutes for Q&A's.)  

Event:      ICS Graduate Forum (2016): China and the International Mediasphere
Date:        Wednesday, 23 March 2016
Time:        3:50 p.m. - 8:15 p.m.
Venue:     Mendenhall Laboratory, Room 173 (125 S Oval Mall)

3:50-4:00    Refreshments

4:00-4:05    Welcoming Remarks -- Professor Mark Bender (Chair, Dept. of E. Asian Langs. & Lits.)   

4:05-4:45    Session A.  Hui Markets and Lolo-Burmese Animal Metaphors
                     Chair: Professor Mark Bender (DEALL)
Yuanhao Zhao (NELC).  An ordered mess: Sensing the folk in a Hui market in Shandong
Wenyuan Shao (DEALL).  Animal metaphors in Lolo-Burmese manuscripts from the Yungui Plateau
4:50-5:30    Session B.  Chengyu Usage and Nomenclatures
                     Chair: Professor Mineharu Nakayama (DEALL)
Xin Zhang (DEALL).  Towards negotiating intentions: Natives' perceptions of chengyu usage by NS and NNS of Chinese
Tsz-Him Tsui (Linguistics).  That which we call "Chinese": Socio-cultural meanings associated with language names
5:35-5:55    Break - pizza    

5:55-6:40    Session C.  On the Shanghai Mint and Sesshu Toyo Exhibitions
                     Chair: Professor Julia F. Andrews (Dept. of History of Art)
Austin Dean (History).  The history of the Shanghai Mint, 1920-1933
Yanfei Yin (History of Art).  Agendas of two countries: Exhibitions of Sesshu Toyo in Japan and China in 1956  [20 min. + 5 min. Q&A]
6:45-7:25    Session D.  Fang and Lin's Lyrics and Jay Chou's Singing Styles
                     Chair: Professor Udo Will (School of Music)
Yun Wang (School of Music).  Tonal mismatches in the lyrics of Fang Wenshan and Lin Xi
Yuhan Lin (Linguistics) and Marjorie K.M. Chan (DEALL).  Changing places, changing voices: Jay Chou's singing style in his regular and Chinese-style ballads
7:30-8:10    Session E.  Dialect Evaluation and Language Vitality
                     Chair:  Professor Zhiguo Xie (DEALL)
Qingyang Yan. (Linguistics). The relationship between ideological and speech-based dialect evaluations: The case of Enshi Prefecture in Hubei
Litong Chen  (DEALL).  On the vitality of the Dapeng dialect in Guangdong Province
8:10-8:15    Closing Remarks -- Professor Marjorie Chan (Director, Institute for Chinese Studies)
- - - - - - -

Co-sponsors:
Department of Linguistics
Department of East Asian Languages and Literatures
Graduate Association of Chinese Linguistics (GACL)
---