Image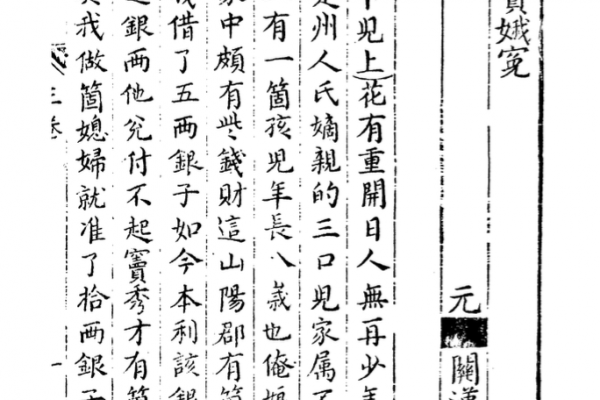 September 20, 2019
1:00PM - 5:00PM
Location
Multiple Locations
Date Range
Add to Calendar
2019-09-20 13:00:00
2019-09-20 17:00:00
US-China Chu Culture Symposium
US-China Chu Culture SymposiumCo-organized by National East Asian Languages Resource Center, OSUandYangtze University, Hubei Province, China (1) Friday, September, 20, 1:00-5:00pmRound Meeting Room, 3rd Floor, Ohio Union(1739 N High St), The Ohio State University (2) Saturday, September 21, 9:00-12:00pmHilton Hotel at Easton (3900 Chagrin Dr), Room: ColumbusSpeakers include:Dr. Gopal Sukhu, Queens College, New York CityThe premiere translator of The Chuci, including the complete "Chu Songs," recently published by Columbia University Press, Sukhu will discuss the nature of the Chu literary traditions.Dr. Victor Mair, Professor of University of Pennsylvania, the foremost American Sinologist who has published extensive translations and research on China's civilization, will discuss the philosophical contributions of Chu. At this symposium we will introduce his new book, Zhuangzt:-Bilingual Edition. Ms. Katie Kilroy-Blaser, Curatorial Assistant, Cleveland Museum of Art, will represent the world-famous Cleveland Museum of Art and discuss the Chu artefacts in the Museum's collection in her presentation "Chu in Ohio."  Free and open to the public Register here to attend. For further information, please contact Minru Li (li.28@osu.edu)  
Multiple Locations
OSU ASC Drupal 8
ascwebservices@osu.edu
America/New_York
public
Add to Calendar
2019-09-21 09:00:00
2019-09-21 12:00:00
US-China Chu Culture Symposium
US-China Chu Culture SymposiumCo-organized by National East Asian Languages Resource Center, OSUandYangtze University, Hubei Province, China (1) Friday, September, 20, 1:00-5:00pmRound Meeting Room, 3rd Floor, Ohio Union(1739 N High St), The Ohio State University (2) Saturday, September 21, 9:00-12:00pmHilton Hotel at Easton (3900 Chagrin Dr), Room: ColumbusSpeakers include:Dr. Gopal Sukhu, Queens College, New York CityThe premiere translator of The Chuci, including the complete "Chu Songs," recently published by Columbia University Press, Sukhu will discuss the nature of the Chu literary traditions.Dr. Victor Mair, Professor of University of Pennsylvania, the foremost American Sinologist who has published extensive translations and research on China's civilization, will discuss the philosophical contributions of Chu. At this symposium we will introduce his new book, Zhuangzt:-Bilingual Edition. Ms. Katie Kilroy-Blaser, Curatorial Assistant, Cleveland Museum of Art, will represent the world-famous Cleveland Museum of Art and discuss the Chu artefacts in the Museum's collection in her presentation "Chu in Ohio."  Free and open to the public Register here to attend. For further information, please contact Minru Li (li.28@osu.edu)  
Multiple Locations
OSU ASC Drupal 8
ascwebservices@osu.edu
America/New_York
public
Date Range
Add to Calendar
2019-09-20 13:00:00
2019-09-20 17:00:00
US-China Chu Culture Symposium
US-China Chu Culture SymposiumCo-organized by National East Asian Languages Resource Center, OSUandYangtze University, Hubei Province, China (1) Friday, September, 20, 1:00-5:00pmRound Meeting Room, 3rd Floor, Ohio Union(1739 N High St), The Ohio State University (2) Saturday, September 21, 9:00-12:00pmHilton Hotel at Easton (3900 Chagrin Dr), Room: ColumbusSpeakers include:Dr. Gopal Sukhu, Queens College, New York CityThe premiere translator of The Chuci, including the complete "Chu Songs," recently published by Columbia University Press, Sukhu will discuss the nature of the Chu literary traditions.Dr. Victor Mair, Professor of University of Pennsylvania, the foremost American Sinologist who has published extensive translations and research on China's civilization, will discuss the philosophical contributions of Chu. At this symposium we will introduce his new book, Zhuangzt:-Bilingual Edition. Ms. Katie Kilroy-Blaser, Curatorial Assistant, Cleveland Museum of Art, will represent the world-famous Cleveland Museum of Art and discuss the Chu artefacts in the Museum's collection in her presentation "Chu in Ohio."  Free and open to the public Register here to attend. For further information, please contact Minru Li (li.28@osu.edu)  
Multiple Locations
East Asian Studies Center
easc@osu.edu
America/New_York
public
September 21, 2019
9:00AM - 12:00PM
Location
Multiple Locations
Date Range
Add to Calendar
2019-09-20 13:00:00
2019-09-20 17:00:00
US-China Chu Culture Symposium
US-China Chu Culture SymposiumCo-organized by National East Asian Languages Resource Center, OSUandYangtze University, Hubei Province, China (1) Friday, September, 20, 1:00-5:00pmRound Meeting Room, 3rd Floor, Ohio Union(1739 N High St), The Ohio State University (2) Saturday, September 21, 9:00-12:00pmHilton Hotel at Easton (3900 Chagrin Dr), Room: ColumbusSpeakers include:Dr. Gopal Sukhu, Queens College, New York CityThe premiere translator of The Chuci, including the complete "Chu Songs," recently published by Columbia University Press, Sukhu will discuss the nature of the Chu literary traditions.Dr. Victor Mair, Professor of University of Pennsylvania, the foremost American Sinologist who has published extensive translations and research on China's civilization, will discuss the philosophical contributions of Chu. At this symposium we will introduce his new book, Zhuangzt:-Bilingual Edition. Ms. Katie Kilroy-Blaser, Curatorial Assistant, Cleveland Museum of Art, will represent the world-famous Cleveland Museum of Art and discuss the Chu artefacts in the Museum's collection in her presentation "Chu in Ohio."  Free and open to the public Register here to attend. For further information, please contact Minru Li (li.28@osu.edu)  
Multiple Locations
OSU ASC Drupal 8
ascwebservices@osu.edu
America/New_York
public
Add to Calendar
2019-09-21 09:00:00
2019-09-21 12:00:00
US-China Chu Culture Symposium
US-China Chu Culture SymposiumCo-organized by National East Asian Languages Resource Center, OSUandYangtze University, Hubei Province, China (1) Friday, September, 20, 1:00-5:00pmRound Meeting Room, 3rd Floor, Ohio Union(1739 N High St), The Ohio State University (2) Saturday, September 21, 9:00-12:00pmHilton Hotel at Easton (3900 Chagrin Dr), Room: ColumbusSpeakers include:Dr. Gopal Sukhu, Queens College, New York CityThe premiere translator of The Chuci, including the complete "Chu Songs," recently published by Columbia University Press, Sukhu will discuss the nature of the Chu literary traditions.Dr. Victor Mair, Professor of University of Pennsylvania, the foremost American Sinologist who has published extensive translations and research on China's civilization, will discuss the philosophical contributions of Chu. At this symposium we will introduce his new book, Zhuangzt:-Bilingual Edition. Ms. Katie Kilroy-Blaser, Curatorial Assistant, Cleveland Museum of Art, will represent the world-famous Cleveland Museum of Art and discuss the Chu artefacts in the Museum's collection in her presentation "Chu in Ohio."  Free and open to the public Register here to attend. For further information, please contact Minru Li (li.28@osu.edu)  
Multiple Locations
OSU ASC Drupal 8
ascwebservices@osu.edu
America/New_York
public
Date Range
Add to Calendar
2019-09-21 09:00:00
2019-09-21 12:00:00
US-China Chu Culture Symposium
US-China Chu Culture SymposiumCo-organized by National East Asian Languages Resource Center, OSUandYangtze University, Hubei Province, China (1) Friday, September, 20, 1:00-5:00pmRound Meeting Room, 3rd Floor, Ohio Union(1739 N High St), The Ohio State University (2) Saturday, September 21, 9:00-12:00pmHilton Hotel at Easton (3900 Chagrin Dr), Room: ColumbusSpeakers include:Dr. Gopal Sukhu, Queens College, New York CityThe premiere translator of The Chuci, including the complete "Chu Songs," recently published by Columbia University Press, Sukhu will discuss the nature of the Chu literary traditions.Dr. Victor Mair, Professor of University of Pennsylvania, the foremost American Sinologist who has published extensive translations and research on China's civilization, will discuss the philosophical contributions of Chu. At this symposium we will introduce his new book, Zhuangzt:-Bilingual Edition. Ms. Katie Kilroy-Blaser, Curatorial Assistant, Cleveland Museum of Art, will represent the world-famous Cleveland Museum of Art and discuss the Chu artefacts in the Museum's collection in her presentation "Chu in Ohio."  Free and open to the public Register here to attend. For further information, please contact Minru Li (li.28@osu.edu)  
Multiple Locations
East Asian Studies Center
easc@osu.edu
America/New_York
public
Description
US-China Chu Culture Symposium
Co-organized by National East Asian Languages Resource Center, OSU
and
Yangtze University, Hubei Province, China 
(1) Friday, September, 20, 1:00-5:00pm
Round Meeting Room, 3rd Floor, Ohio Union(1739 N High St), The Ohio State University
(2) Saturday, September 21, 9:00-12:00pm
Hilton Hotel at Easton (3900 Chagrin Dr), Room: Columbus
Speakers include:
Dr. Gopal Sukhu, Queens College, New York City
The premiere translator of The Chuci, including the complete "Chu Songs," recently published by Columbia University Press, Sukhu will discuss the nature of the Chu literary traditions.
Dr. Victor Mair, Professor of University of Pennsylvania, the foremost American Sinologist who has published extensive translations and research on China's civilization, will discuss the philosophical contributions of Chu. At this symposium we will introduce his new book, Zhuangzt:-Bilingual Edition. 
Ms. Katie Kilroy-Blaser, Curatorial Assistant, Cleveland Museum of Art, will represent the world-famous Cleveland Museum of Art and discuss the Chu artefacts in the Museum's collection in her presentation "Chu in Ohio." 
Free and open to the public
Register
here
to attend. For further information, please contact Minru Li (li.28@osu.edu)
---