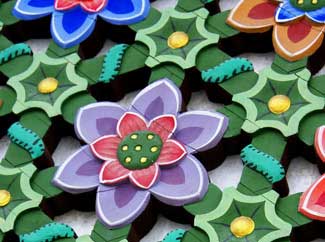 The Ohio State University Libraries
In addition to The Ohio State University's extensive permanent collection of Korean language reference materials, a wide variety of other materials can be accessed using search engines such as WorldCat, OhioLINK, ArticleExpress and many other specialized research databases.

Korean Studies Information Service System (KISS)
The Ohio State University is a member of KISS, a Korean online database. KISS is available to OSU students and faculty for a free two-month trial.

The National Library of Korea
As a national representative library, it has a collection of 6 million volumes. It houses Korean literature that has been comprehensively and systematically collected and preserved.

The National Assembly Library of the Republic of Korea
As a parliamentary library, NAL provides services to the members of the National Assembly promptly and confidentially.
Since 1998, the Library's function has expanded to include sharing resources with the general public. Today, NAL is a leading public library in terms of collection, reference, and reader services.

Korean Film Archive
The Korean Film Archive is the sole national-level organization that collects and preserves moving image materials.

Electronic Resources (Korean Heritage Library of the University of Southern California).
The Korean Heritage Library of USC offers an extensive Korean collection and resources.

Korean Short Story Index (University of Hawaii at Manoa)
The index consists primarily of Korean short story collections held at the Hamilton Library of the University of Hawaii at Manoa. Some medium- or full-length stories and plays are also included when they are part of a collection.

Korean Collection Libraries in North America
A list and links to various Korean Collection Libraries in North America.

The Korean Collection Consortium of North America
Established in 1994 with the aim of developing and sharing comprehensive Korean Studies collections in North America as a whole.

Korea Foundation
As an independent organization affiliated with the Ministry of Foreign Affairs and supported by public funding and private donations, the Korea Foundation aims to enhance Korea's image and reputation in the world. It offers various academic and cultural exchange programs.

The Academy of Korean Studies
Founded by the Korean government, the Academy of Korean Studies aims to establish in-depth research on Korean culture.

The Korea Society
A private, non-profit, non-partisan organization, the Korea Society is dedicated to the promotion of awareness, understanding and cooperation between the people of the United States and Korea. Located in New York City, it arranges programs to bolster many discussions, exchanges, and research topics that interest both countries in many areas.