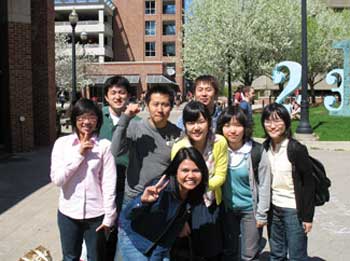 SKorean Culture Club
The mission of KCC is to expose and educate members on Korean culture by means of, and not limited to: speakers (including professors and guest lecturers), food, festivals, cinema, music, and other art forms, and information and resources for opportunities to study and/or work in Korea.
Korean International Student Organization
KISO helps Korean international students get adjusted to The Ohio State University and the life style of the U.S. KISO also enables Korean students to get to know each other and form connections. KISO also promotes Korean cultural awareness around the campus.
Korean Student Association
It is the purpose and goal of the Korean Student Association to promote the education and enrichment of its members and the university community on aspects of Korean culture through involvement and participation in various social, cultural, and political activities.
You can contact these and other student organizations from the Ohio Union's Student Organization Directory.