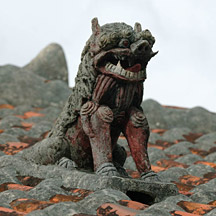 The Institute for Japanese Studies is pleased to offer various Discovery Boxes that are designed to be used in a very hands-on approach. There are various types of boxes, depending on your needs. The box contains an array of items from Japan such as clothing, traditional toys, maps & postcards, cooking utensils, and various other materials, along with a description and background information for each item. IJS will mail the box, free of charge, directly to schools or organizations (anywhere in the U.S.) wishing to use it. The culture box is returned to IJS at the expense of the borrower, though for a limited time a grant is covering the return postage costs.
Boxes available include:
Please visit our new website for details about reserving these boxes (physical) and a chance to see them online (virtual).