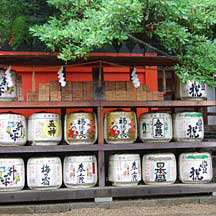 The Japan-America Society of Central Ohio is a 501(c)(3) not-for-profit membership association of Americans and Japanese who desire to bring the Japanese American communities together, promote goodwill through the sharing of knowledge about Japan, and provide a forum for informed discussion regarding the Japan-U.S. relationship. The Japan-America Society of Central Ohio is one of 36 Japan-America Societies located through the United States and is a member of the National Association of Japan-America Societies.
The Journal of Japanese Linguistics is published annually through the Institute for Japanese Studies under the direction of the editor, Mineharu Nakayama and focuses its coverage on work that includes the following:
Empirically oriented, descriptive work that includes original observations of linguistic phenomena
Theoretical application to empirical work
Experimental work that evaluates a linguistic theory
Discussion of linguistic issues problematic to language pedagogy and/or pedagogical implications
The Institute for Japanese Studies helps maintain the website and supports the annual meeting of the Ohio Association of Teachers of Japanese (OATJ). OATJ aims to promote and improve the study and teaching of Japanese, as well as encourage a spirit of professional cooperation among its members.