The Ohio State University Libraries: Chinese Collection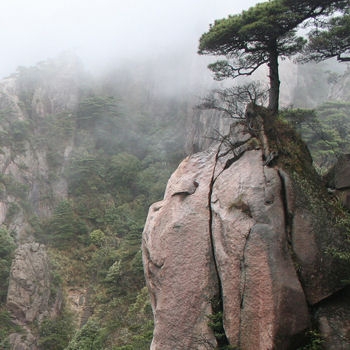 As part of the Ohio State University Libraries' East Asian Collection, the Chinese Collection can be said to date from the academic year 1960-61, when the first course in Chinese language was offered at OSU. The first B.A. degree in Chinese was awarded in 1964, at which time the library holdings were only 4,000 volumes. The collection is constantly growing. As of June 30, 2005, the Chinese collection holdings have increased to 156,803 volumes, 11,267 microforms, 457 journals and other serials, and 15 newspapers.
The Chinese Collection is strong in Chinese literature and linguistics (all aspects), and Chinese history (especially local gazetteers). With major strengths in modern Chinese ethnic minorities studies, print culture, and literature, the rarer pre-modern texts in the collection have recently been documented in a Chinese-language catalogue The Chinese Rare Books Held at the Ohio State University Library (2003). A one-of-a-kind digital site with facsimile copies of unique or rare Qing-dynasty texts from Fujian, Guangdong and other regional publishers together with research reports on locations of catalogues, inventories, and other archival material is currently being developed by OSU's senior Chinese print historian.
Chinese Language Holdings at OSU
In terms of early Western-language sinology, OSU's holdings are among the top three university libraries nationwide thanks to the acquisition of the Creed Collection of Western Books and Periodicals on China and Inner Asia in 1963. OSU's Library collection is amplified by the photographic and digital repository of Buddhist art, the Huntington Archives of Buddhist and Related Art (over 300,000 images), which is the most important contributor of Asian art (12,000 images from China, Japan, Mongolia, Korea, Tibet) to ARTstor, the premier visual database in the field of art history.

This Collection is open to public, providing interlibrary loan service to all libraries through OhioLink, CIC and OCLC. In terms of East Asian interlibrary loan lending, OSU now fills, with one exception, the most requests among all East Asian libraries in the U.S. For more information regarding the Chinese Collection, contact Prof. Guoqing Li.
OSU Partnerships with Chinese Libraries
The year 2005-06 witnessed the beginning of personnel exchanges between Shanghai Library with three librarians (2 to OSU, 1 to Shanghai), and the visit of the director of the Shanghai Library to OSU in summer 2006, the latter an event supported by an OSU Office of International Affairs international seminar grant, for which East Asian Studies Center had written a letter of support. 2005 also saw the signing of an agreement between OSU and Wuhan University Library, with personnel exchanges slated to begin in 2006-07.
Visitors/Partnerships
The Chinese Collection has received numerous visitors over the past year. From January 22 through February 11, 2006 the Libraries hosted three visiting librarians from Tianjin University. Further exchange and cooperation were explored. Sixteen librarians from Taiwan visited OSU Libraries on May 19, 2006. The Taiwanese government donated 500 titles of Chinese materials to OSU Libraries last year. Dr. Yan Jinwei, director of Wuhan University Library (WUL), and four other staff visited OSU Libraries on June 8, 2006. Based on an agreement between the two institutions, one OSU librarian visited WUL in February 2007 for three days, and two more will work there for two weeks in March 2007. OSU will host two WUL librarians studying and working for two weeks later in the spring of 2007. Dr. Jianzhong Wu, director of the Shanghai Library, discussed Global Access to Information: The Shanghai Experience at on July 14, 2006, at the Thompson Library. His visit was supported by a grant from the Office of International Affairs. OSU Libraries has had an exchange and cooperation agreement with Shanghai Library since 2005. Two Shanghai Library librarians came to OSU from November 28 through December 9, 2006. Their visit to Ohio State was to reciprocate the month-long visit of an OSU librarian in Shanghai in August-September 2005. Currently, one OSU librarian is visiting Shanghai Library, and two additional Shanghai Library staff plan to visit OSUL in April 2007.
Special Exhibitions at the Thompson (Main) Library
From time to time, special exhibitions have been displayed at the OSU Libraries' Thompson (Main) Library. These include "Chinese in Columbus: A History," displayed at the Lower Level of Thompson Library from June 15 to Sep.15, 2012. The photo exhibition highlighted some historical events and other landmarks of the Chinese Americans in the city of Columbus, in celebration of the 200th anniversary of the city of Columbus. The exhibition was co-sponsored by OSU's University Libraries, in collaboration with the Institute for Chinese Studies, Department of East Asian languages and Literatures, Asian American Studies Program, Department of History, National East Asian Languages Resource Center, and Chinese Flagship Program.

Another recent event was the travel exhibition, "Cao Yu (1910-1996): Pioneer in Modern Chinese Drama," which was displayed from February 6 to March 4, 2012 on the Ground Floor of Thompson Library. (In conjunction with the exhibit that Professor Kirk Denton (DEALL) had arranged, ICS also assisted with sponsoring a film-screening of a movie version of one of Cao Yu's plays.)
Recent Library News
The People's Republic of China's National Office for Teaching Chinese as a Foreign Language donated 734 titles and 1,350 volumes of Chinese language publications and teaching materials to the OSU Libraries' (OSUL) Chinese Collection. A book donation ceremony was held on January 18, 2006, and attended by Consul General Liu Biwei. This generous gift will serve as an important aid in the study of Chinese language at OSU.
The Chilin Yu Endowment Fund for the Chinese Studies Collection was established in January 2007 with a generous gift from Chilin Yu, head librarian at Columbus College of Art & Design.
The Fred M. A. and Sandra Jones Wu Endowment for the Chinese Studies Collection was established in 2006. Both graduates of OSU, Fred held a M.S. in horticulture and Ph.D. in agricultural biochemistry and Sandra holds a B.S. in microbiology, M.B.A. and M.D.
Archives
The Huntington Archive
The John C. and Susan L. Huntington Photographic Archive of Buddhist and Related Art contains nearly 300,000 original color slides and black and white and color photographs of art and architecture throughout Asia. Countries covered in the collection include India, Afghanistan, Pakistan, Bangladesh, Sri Lanka, Nepal, Thailand, Indonesia, Myanmar (Burma), China, and Japan. Works range from approximately 2500 B.C.E. to the present, and documentation includes contemporary religious activities in various parts of Asia. The Archive documents the art and architecture of these countries in situ, as well as works of art found in most major Asian, European, and American museums. This broad, yet detailed, collection contains predominantly Buddhist material, but also includes Hindu, Jain, Islamic, and other works. In addition to being the most comprehensive collection of its kind, The Huntington Archive includes the largest photographic archive of Nepali art and architecture in the world and represents the only formal collection that photographically records this country's artistic heritage.

The Huntington Archive represents the efforts of over thirty-five years of field documentation photography by John and Susan Huntington, professors of Asian Art History at The Ohio State University. In 1986, the Huntingtons decided to formally expand their photographic collection beyond the countries central to their personal research to include other major countries in Asia that had not yet been documented. When the move from a personal resource materials archive to a pan-Asian documentation project was made, the Huntingtons and the History of Art Department decided to create an institutional archive that could be used for scholarly research and classroom teaching.
Visual Resources Library (VRL)
The Ohio State University Department of History of Art's Visual Resources Library (VRL) houses a traditional slide collection of over 450,000 images representing world art, archeology, and architecture ranging from the prehistoric to the contemporary. This collection was originally developed to provide teaching materials for History of Art faculty, but over the years its vast resources have been made available to faculty and TA's across the University community. Between 8,000-10,000 new items (slides and digital files) are added to the collection each year.

In conjunction with the development and maintenance of its traditional slide collection, the VRL is now proactively working to expand its operations with the creation of a rapidly growing collection of digital assets. A new on-line database, developed in collaboration with Ohio State's own Web Media Collective, has put the Department of History of Art on the forward edge of the University's digital initiative. This database—custom built to facilitate new methods of teaching art history—makes the VRL's image collection available to the entire University community for study, teaching, and research purposes. Search the digital collection.
The Knowledge Bank
The East Asian Studies Center supports The Knowledge Bank, a digital repository that collects, stores, shares and preserves important academic assets such as publications, reports, theses, working papers, photographs and learning objects. The project received funding from a Board of Regent's Research Grant in 2003. There are numerous "communities" at the University using the Knowledge Bank, and the East Asian Studies Center has its own community. The community also supports East Asian On-line Books. Books in the collection include Millenarian Rebellion in China (Susan Naquin, 1976),Chinese Painting of the Yuan Dynasty, 1279-1368 (James Cahill, 1926-), Parting at the Shore: Chinese Painting of the Early and Middle Ming Dynasty, 1368-1580 (James Cahill, 1926-) and Monguors of the Kansu-Tibetan Frontier(Louis M.J. Schram).