Marjorie Chan's ChinaLinks

Marjorie Chan's ChinaLinks are annotated links to over six hundred websites pertaining to on-line resources on Chinese studies. A useful resource, the site features hundreds of links to a variety of Chinese and linguistic-related websites: search engines, on-line book vendors, culture, language, e-texts, netnews, web radio/TV, software, linguistics, conferences, etc. There are also links to general linguistics (esp. phonetics and phonology), and to web-authoring tools and other internet resources. Included also as part of the ChinaLinks site (as of 05.15.04) are Chinese (and Japanese) Word Lists and Online Glossaries/Dictionaries.
Chinese Language Teachers Association (CLTA)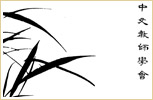 The Chinese Language Teachers Association (CLTA) is devoted to advancing the worldwide mission of education in Chinese language, literature, and culture. CLTA represents the interests of a wide range of students and teachers, including non-native speakers and speakers of Chinese heritage, and advocates the advancement of scholarship in Chinese language, literature, culture, pedagogy, and applied and theoretical linguistics, at all educational levels.
The Association is committed to improving the professional status of Chinese language teachers, to promoting the teaching of Chinese in colleges and high schools, and to addressing issues critical to the effective learning and teaching of the Chinese language. It sponsors conferences, seminars, and workshops for members to exchange ideas on topics related to Chinese studies, and administers awards recognizing superior scholarship in Chinese language-related topics. In addition to a website for information dissemination, the Association publishes a journal, a newsletter, a monograph series, and occasional publications to facilitate communication among members in the profession.
For a decade, from 1997 to 2007, CTLA's website was hosted by Ohio State University's College of Humanities before its move to its current site. CLTA's inaugural webmaster, from 1997 through December 2008, was Prof. Marjorie K. M. Chan (Department of East Asian Languages and Literatures, OSU). The CTLA journal remains based at the Ohio State University.
World Media and Culture Center (WMCC) &
the National East Asian Languages Resource Center (NEALRC)
A $24 million state-of-the-art facility opened in 2005, the World Media and Culture Center (WMCC) takes the study of languages to a new level of technological sophistication and intellectual coherence. The Center is a complex of internet-, intranet- and multimedia equipped classrooms, video conferencing rooms, a café with international broadcasting, and three professionally staffed labs for developing web-based and stand-alone multimedia learning tools.
Housed in WMCC, the National East Asian Languages Resource Center (NEALRC) publishes new research in the languages and language pedagogy of East Asia and produces multimedia and web-based tools for learning East Asian languages.
Foreign Language Center (FLC)
Through innovative projects and a collaborative effort among members of a multicultural community, The Foreign Lange Center, The National East Asian Languages Resource Center, and The Ohio State University's Foreign Language Publications seek to establish links with other disciplines and cultures by initiating creative approaches to teaching and learning languages and cultures.
The Ohio State University Foreign Language Publications
OSU Foreign Language Publications (FLPubs) is a non-profit publisher, distributor, and retailer that offers a variety of materials for students and instructors of foreign languages. Our student manuals are self-paced workbooks that contain practice tests, answer keys, and instructions on how to use the materials. Audio and video materials are available now, and FLPubs will soon add several language learning software titles to its catalog. Most of the materials supplement required textbooks. In addition to providing a unique collection of LCTL autonomous learning materials, FLPubs is the clearing house for The Ohio State University's Foreign Language Center and National East Asian Languages Resource Center. Publications devoted to these centers' research and projects are also available in this catalog.