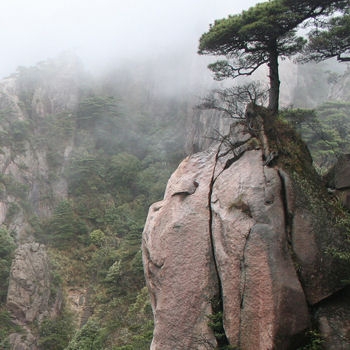 "Global and Transnational Experiences: Lecture Series" (2014-2015)
August 29, 2014
TANG Xin, "The New Chinese Art Market: Art Funds, Auction Houses, and Promotion of New Art"
ICS Art Exhibition: Pull Left Art Exhibition
TANG Xin
September 11, 2014
Myron L. Cohen, "Late Imperial China from the Bottom Up: What the Historical Anthropology of a Taiwan Community can Tell us about China Then and Now"
Samuel C. Chu Memorial Lecture
Myron L. Cohen
September 19, 2014
ZHANG Li "The Inner Brilliance of the Hypnotized: Reading Early Lu Xun"
September 22, 2014
China Lecture: Thomas Christensen "The Challenge of China's Rise"
ICS Lecture
Thomas Christensen
September 24, 2014
China Event: Aku Wuwu "Aku Wuwu Poetry Evening"
ICS Lecture
Professor Luo Qingchun (Aku Wuwu)
September 26, 2014
Kuiyi Shen "Visualizing the War-Time China: A Case Study of the Journalist and Artist Shen Yiqian"
ICS Lecture
Dr. Kuiyi Shen
September 26, 2014
China Lecture: Piper Gaubatz "Dancing at Dusk: Public Space in Chinese Cities"
September 29, 2014
Luo Qingchu (Aku Wuwu) "Broken Stanzas of Labu Ezhuo: Yi Literature and Ethnic Life"
ICS Lecture
Luo Qingchu (Aku Wuwu)
October 8, 2014
Frank He "An American Family's Chinese Dream In A Local Dreamer's Eyes" Cultural Preservation in Southwest China"
October 8, 2014
Timothy Thurston "Telling Stories about Modernity Northeast Tibetan Comedies in China's Reform Era"
Center for Folklore Studies
Timothy Thurston
October 16, 2014
Town Hall: CHINA Town Hall - Featuring President Jimmy Carter & Dr. Nicholas R. Lardy
ICS Town Hall
President Jimmy Carter and Dr. Nicholas R. Lardy
October 24, 2014
ICS & IJS: 2014 Buckeye East Asian Linguistics Forum
ICS & IJS Forum
Professor Ik-sang Eom (Hanyang University, Seoul, South Korea) and Professor J. Marshall Unger (The Ohio State University)
November 13, 2014
Janet Gyatso "Religion, Science, and the Ethical in the History of Tibetan Medicine"
Center for the Study of Religion
Janet Gyatso
---
January 21, 2015
ZHAO Kun ""Dong Xiwen and Other Oil Painters Who Travelled to Dunhuang and Tibet""
ICS Chinese-language Lecture
ZHAO Kun
January 23, 2015
Ok Joo Lee "Do I Still Sound Different? - Exploring Native and Non-Native Prosody"
January 30, 2015
Wenqing Kang "Male Same-Sex Relations in Socialist China"
February 27, 2015
Shao-yun Yang "Their Lands are Peripheral and Their Qi is Blocked Up - The Uses of Environmental Determinism in Han and Tang Chinese Interpretations of the 'Barbarians'"
March 2, 2015
Arnold Chang "The Persistence of Tradition in Chinese Painting: a Personal Journey"
March 5, 2015
Cynthia Brokaw "Role of Print in Chinese Political and Cultural Mainstream"
ICS Lecture
Cynthia Brokaw
March 6, 2015
High School Outreach: Chinese Culture and Language Day
ICS HS Outreach
ICS, EASC, and DEALL
March 7, 2015
DEALL-CFS Symposium on Chinese and North American Folklore
DEALL and Center for Folklore Studies
March 9, 2015
Zhange Ni "Animals are Not Authorized to Become Spirits after 1949!: Religion, Politics, and New Media in Contemporary China"
March 10, 2015
ICS Graduate Forum "ICS Grad Forum: Global and Transnational Experiences"
March 23, 2015
Regina Llamas "Singing on an Impulse: the genuine 'music' of southern drama"
April 3, 2015
Jiang WU "Reading Religion as Event History: Chinese Monks, the Pirate King, and the Japanese Shoguns in Seventeenth-century East Asia"
April 19, 2015
China and the Jews in the Modern Era
ICS Symposium
ICS amd Melton Center for Jewish Studies
April 22, 2015
Dongbo Bian "对話的對話:蘇軾和陶詩的宋代注釋書 Dialogue's Dialogue: Annotations on the Attached Poems to Tao Yuanming written by Su Shi in Song Dynasty"
ICS Chinese-language Lecture
Dongbo BIAN
April 24, 2015
"ICS Conference: The Second Premodernist Grad Conference"
April 24, 2015
Philippe Forêt "Antarctica, China's Last Frontier"
ICS Lecture
Philippe Forêt
April 24, 2015
Philip Thai "Old Menace in New China: Smuggling and Illicit Markets under Early Communist Rule"
April 24, 2015
Ping LI "The Bilingual Brain: Neuroplasticity as a Function of Second Language"