Monday, October 29, 2012 -

6:30pm

to

9:00pm
The Institute for Chinese Studies presents
"CHINA Town Hall: Local Connections, National Reflections"

This is a national day of programming on China involving 50 cities throughout the United States. The event is organized by the National Committee on United States-China Relations, and the Institute for Chinese Studies at Ohio State is the local co-sponsor in Columbus, Ohio, participating in the CHINA Town Hall. At Ohio State University, the CHINA Town Hall takes place on Monday, October 29 at 6:30 p.m. at the Mershon Center for International Security Studies, located at 1501 Neil Avenue.

Gary Locke, U.S. Ambassador to the People's Republic of China is the featured guest for the national webcast at 8:00 p.m. Locally at OSU, the live webcast is preceded at 7:00 p.m. by a presentation by Pär Cassel, associate professor of history at the University of Michigan, specializing in China.

8:00 p.m. National Speaker - Gary Locke, US Ambassador to China
Live Webcast - "Issues in U.S.-China Relations"
Ambassador Gary Locke is the 10th Ambassador of the United States of America to the People's Republic of China. Previously, Ambassador Locke served as the Secretary of Commerce where he worked to implement President Obama's agenda to turn around the economy and put people back to work. As the administration's point person for achieving the President's National Export Initiative, he presided over a 17 percent increase in exports from 2009 to 2010, while exports to China saw a 32 percent increase.

Ambassador Locke is the first Chinese-American to serve as Ambassador to China, as Secretary of Commerce and as Governor. His grandfather emigrated from China to Washington State, initially finding employment as a servant, working in exchange for English lessons. His father, also born in China, was a small business owner, operating a grocery store where Ambassador Locke worked while receiving his education in Seattle public schools. Ambassador Locke went on to earn a bachelor's degree in political science from Yale University and a law degree from Boston University.
---
7:00 p.m. Local Speaker - Dr. Pär Cassel (U. of Michigan)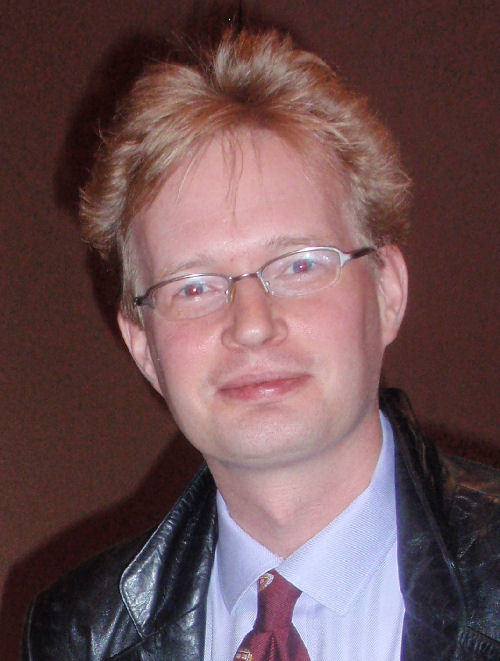 "The Xinhai Revolution and the Legacies of the Republican Era"
At Ohio State, preceding the webcast at 8:00 p.m. will be a presentation by Pär Cassel, associate professor of history at the University of Michigan. Cassel teaches courses on late imperial and modern China; the legal, political and institutional history of China; and Sino-Japanese relations. A native speaker of Swedish, he also speaks English, Chinese, and Japanese, and has a reading knowledge of classical Chinese, classical Japanese, Danish, Norwegian, French, German, Russian, and Manchu. He has put many of these languages to use in his recent book, Grounds of Judgment: Extraterritoriality and Imperial Power in Nineteenth-Century China and Japan (Oxford University Press, 2012). He has published widely in English and Swedish on a broad array of topics in academic journals and has contributed chapters to many books. Some of the subjects include the Manchu origins of the Wade-Giles transliteration system, Swedish-Norwegian-Chinese relations, Chinese city planning through the centuries, and the legacies of Ming Taizu in Japan, among others. Professor Cassel received his Magister of Sinology (equivalent to a joint B.A. and M.A.) from Stockholm University and his Ph.D. in history from Harvard University.
---
Program

China's rapid development and Sino-American relations have a direct impact on the lives of just about everyone in the United States. CHINA Town Hall: Local Connections, National Reflections is a national day of programming designed to provide Americans across the United States and beyond the opportunity to discuss these issues with leading experts. The sixth annual CHINA Town Hall will be held on October 29, 2012. The National Committee on United States-China Relations is pleased to present this program, which will feature a live webcast with Gary Locke, U.S. Ambassador to the Republic of China, followed (or preceded) by local presentations from on-site China specialists addressing topics of particular interest to the community. Each program is co-sponsored by the National Committee and a local organization(s). CHINA Town Hall is generously underwritten by the Starr Foundation.

This event is free. For more information on CHINA Town Hall, please contact Jeff Chan at chan.184@osu.edu or (614) 247-6893.