Image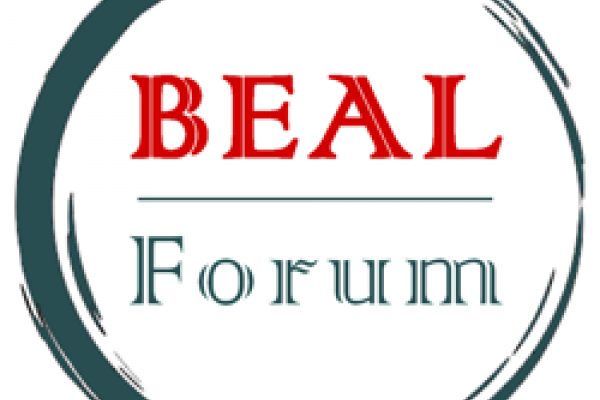 October 21, 2016
All Day
Location
Mershon Center for International Security Studies (1501 Neil Ave.)
Description
Buckeye East Asian Linguistics Forum 2 (2016)
 
Date:  Friday, 21 October 2016

Place: Mershon Center, Lounge & Room 120
           1501 Neil Avenue
           The Ohio State University
BEAL Forum website: http://u.osu.edu/beal/beal-forum/
BEAL Forum 2 flyer: 
BEAL_Forum_2_Flyer.pdf
BEAL Forum Email:     beal.forum@gmail.com
Keynote Speaker 1:     
     Professor Yoshihisa Kitagawa (Indiana University, Bloomington)
     "The synchrony and diachrony of voiced obstruents in Japanese"

Keynote Speaker 2:     
     Professor Xiaofei Lu (Pennsylvania State University)
     "The compilation and analysis of a metaphor-annotated corpus of Mandarin Chinese"

Buckeye East Asian Linguistics Forum 2  (BEAL Forum 2) provides a platform primarily for students to articulate and exchange ideas on their research findings with forum participants. Both graduate and undergraduate students are welcome to submit abstracts. It is a one-day event with keynote lectures and poster sessions. The BEAL Forum, a biennial event, is an excellent opportunity to present one's research in a public arena and to receive comments individually. With the exception of keynote lectures, all are poster presentations, thus giving participants ample time for discussion. The event is intended to showcase regional research activities in East Asian linguistics. BEAL Forum 2, to be held on Friday, 21 October 2016, is free and open to the public.
For information on Call for Papers, program, online pre-registration, etc., please go to the BEAL Forum website at:

       http://u.osu.edu/beal/beal-forum/
Organizers: 
2016 BEAL Forum Organizing Committee
   Mineharu Nakayama, Marjorie K.M. Chan, and Zhiguo Xie ([aculty co-chairs]
   Qian Wang (President, GACL), John Bundschuh (Treasurer, GREALL), and Ying Weng (UG). [student co-chairs]
Sponsors:
Institute for Chinese Studies, Institute for Japanese Studies
Co-Sponsors:
East Asian Studies Center; Humanities and the Arts Discovery Theme, College of Arts and Sciences; Graduate Association of Chinese Linguistics (GACL)l Graduate Students of East Asian Languages and Literatures (GREALL); Institute for Korean Sstudies, Department of East Asian Languages and Literatures; Department of Linguistics; and other OSU units.

This event is sponsored in part by a U.S. Department of Education Title VI grant for The Ohio State University East Asian Studies Center.
---