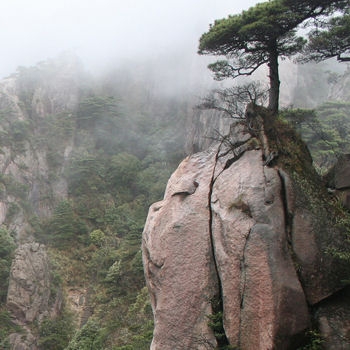 The Institute for Chinese Studies (ICS) hosts a number of events throughout the academic year. For upcoming ICS events, visit our East Asian Studies Center's Events Calendar. To view an archive of past ICS events (dating from 2006), visit the ICS Events Archive.
ICS Lecture Series
The Institute for Chinese Studies is especially well-known for its lively lecture series each academic year, featuring speakers from OSU, neighboring institutions in the state of Ohio, as well as institutions elsewhere in the U.S. and around the world. In addition to the main English-language series, ICS also organizes a Chinese-language lecture series. For the current academic year's ICS lectures, see the East Asian Studies Center's Events Calendar. The listing of past years' ICS lectue series (dating from 2006) is archived at the ICS Events Archive.
ICS Special Events
Besides its annual lecture series, ICS organizes different special events. These include conferences, colloquia, symposia, workshops, film screenings, performances, and so forth. ICS also collaborates with other units on campus as well as with neighboring institutions in co-sponsoring lectures and other activities. Special ICS activities include the co-sponsoring with the National Committee on United States-China Relations its annual "CHINA Town Hall: Local Connections, National Reflections" event; for instance, the Eighth Annnual CHINA Town Hall's national webcast featured President Jimmy Carter (39th U.S. president), while the Seventh CHINA Town Hall featured former Secretary of State Madeleine Albright (first female to serve in that position). And the previous year featured U.S. Ambassador Gary Locke (serving from 2011 to 2014, and the first Chinese American to serve as U.S. Ambassador to China, who also served as U.S. Secretary of Commerce (2009-2011) and as a Governor (in the state of Washington, 1997-2005 (and, in fact, the only Chinese American to serve as a governor of any state in the U.S.).
ICS-organized symposia include the hosting, with the Melton Center for Jewish Studies, the Symposium: China and the Jews in the Modern Era, the hosting of a series of three events at Ohio State in November 2013 to honor the memory of one of its illustrious alumnus, Hong Shen 洪深 (or Shen HUNG, 1894-1955): 1) performance of his English-language play, The Wedded Husband, which premiered in 1919 to an audience of 1300 at OSU; 2) film-screening of Shanghai Old and New (新旧上海; 1936); and 3) hosting the Symposium: Hong Shen and the Modern Mediasphere in Republican Era China, etc.
In addition, ICS co-sponsors some annual community events, such as the Ohio Chinese Festival and the Asian Festival, as well as other events organized by the Chinese community in Greater Columbus.
ICS Graduate Forums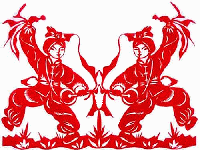 Beginning in Spring 2011, ICS also hosts one or two graduate forums each academic year, organized by ICS or a China faculty member and typically on some specific theme, especially in the early years. In recent years, the event is organized by ICS and held in spring. The forums give OSU graduate students in China-related areas an opportunity to present and discuss their research with faculty and peers. Faculty members who are interested in organizing an ICS Graduate Forum are encouraged to contact the ICS director. The list of forums thus far is given below: