ICS Lecture: Moses Kiggundu "China-Africa Growing Economic Relations: Looking In, Looking Out and Looking Ahead"
Wednesday, February 13, 2013 -

12:00pm

-

1:30pm
Gerlach Hall 375 (2108 Neil Avenue in the Fisher College)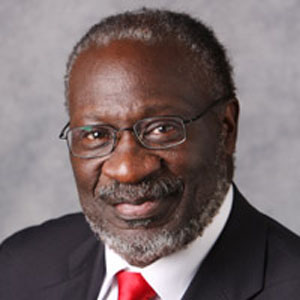 Abstract:
China has become Africa's largest trading partner, surpassing the United States and its European partners, with commercial trade growing from $10 billion to $100 billion in the last decade. African countries increasingly provide China with energy and natural resources in exchange for investments in industry, transportation and agriculture. These business arrangements often enable African governments to avoid aid restrictions typically imposed by Western nations.

Dr. Kiggundu will examine the excitement, resentment, and the controversy provoked by the China-Africa relationship. Developments in trade, investment, foreign aid, concessional loans and migration between Africa and Chinaare significant enough to reframe the rules of the development game. To what extent does the Forum on China-Africa Cooperation bring meaningful opportunities for ordinary Africans? In the broader context of globalization, what forces will determine the sustainability of the China-Africa relationship? More specifically, how will it affect Africa in the East-West context?
Biography:
Moses N. Kiggundu is Professor of Management and International Business at the Sprott School of Business, Carleton University, Ottawa, Ontario, Canada. He teaches undergraduate and graduate MBA courses, supervises and works with graduate students in Canada and abroad, including China, Iran, the West Indies and Africa. His research focuses on the opportunities and challenges of managing globalization and creating conditions for the development of inclusive and competitive institutions and open society in developing countries and emerging economies. One of his recent research interests includes a study of China's "going global" policy and its effects on Africa and beyond. He also conducts research on issues of national competitiveness and global growth companies in China and other emerging economies. He is interested in the study of conceptual and practical questions of building state and non-state capacities to promote anti-poverty and progressive social change and facilitate more effective and mutually gainful participation in the global economy and global society. His work on China-Africa legal and judicial organizations for advancing mutually economic relations is currently being translated in Mandarin by Chinese scholars.
For over thirty years, he has worked with multinational companies, nongovernment organizations, United Nations and international organizations, Canadian and foreign governments on a range of issues involving foreign aid, international development and business management at home and abroad. He conducts seminars and presents papers at local, national and international conferences, and works closely with Canadian, African and Chinese academics promoting mutual understanding through education, research, advocacy, policy and institutional development. He has published over fifty conference papers, journal publications, book chapters and several books, including Managing Organizations in Developing Countries: An Operational and Strategic Approach (Kumerian Press, 1989) and Managing Globalization in Developing Countries and Transition Economies (Greenwood 2002).
Sponsors: Fisher College of Business and Center for African Studies
Co-sponsor: Institute for Chinese Studies