ICS & IJS Forum: 2014 Buckeye East Asian Linguistics Forum
Friday, October 24, 2014 (All day)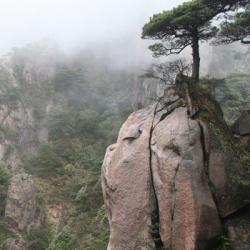 2014 Buckeye East Asian Linguistics Forum

Date: Friday, 24 October 2014
Place: tba, The Ohio State University
Keynote Speaker 1: Professor Ik-sang Eom (Hanyang University, Seoul, South Korea)

Keynote Speaker 2: Professor J. Marshall Unger (The Ohio State University)
The Buckeye East Asian Linguistics Forum (BEAL Forum) provides a platform primarily for graduate students to articulate and exchange ideas on their research findings with forum participants. It is a one-day event with keynote lectures and poster sessions. The BEAL Forum is an excellent opportunity to present one's research in a public arena and to receive comments individually. With the exception of keynote lectures, all are poster presentations, thus giving participants ample time for discussion. The BEAL Forum aims to showcase research activities in East Asian linguistics in the Buckeye state, with welcoming contributions from those at institutions in neighboring states. The forum is free and open to the public. The 2014 BEAL Forum is the inagural event.
Poster Sessions – Abstract Submission

Topics: Any topic in East Asian linguistics, synchronic or diachronic, and from any framework or theoretical perspective
Instructions:
Deadline: August 31, 2014 at 11:59 PM EDT
ORGANIZERS:
2014 BEAL Forum Organizing Committee
Mineharu Nakyama & Zhiguo Xie (faculty co-chairs)
Tsz-Him Tsui & Yutian Tan (graduate student co-chairs)
BEAL Forum Website: http://u.osu.edu/beal/
BEAL Forum Email: beal.forum
gmail.com
SPONSORS:
Institute for Chinese Studies; Institute for Japanese Studies; East Asian Studies Center; Graduate Association of Chinese Linguistics (GACL); Graduate Students of East Asian Languages and Literatures (GREALL); Department of East Asian Languages and Literatures; Department of Linguistics; Division of Arts and Humanities, College of Arts and Sciences; and other OSU units.